Thanksgiving is coming soon.

November is a good month to focus on studies of the founding of America. Look in the column to the right for a list of our favorite books about Thanksgiving and the Pilgrims.

Authentic Passion?
Read past issues of the e-journal HERE>> Sign up to receive our newsletter HERE>>>>

by Ellyn Davis

My Over-exposure to TV

Sorry for the long pause between newsletters. I had surgery in September and it took me a lot longer to recuperate than I thought it would. But, thank God, I am doing well.
However, it was because of the surgery that I began thinking about passion. No…not the kind of passion that usually comes to mind when someone says the word "passion."
Because my surgery took place 500 miles away from where I live, I spent the two weeks immediately following it at a friend's house. I was told to not exert myself, not lift anything, and try to just rest. I had thought that post-surgical two weeks would be a great time to catch up on all my reading, but that didn't happen. I just didn't feel like reading.
My friend usually clicked on the TV around 5 PM when she got home from work and it stayed on until she went to sleep around 11, so I wound up watching lots and lots of evening TV. Then during the day I felt so lousy that sometimes I watched more.
Now I have nothing against TV, but I rarely watch it. Mostly our TV at home is used as the screen for watching videos. But, I had two weeks of time on my hands and not much I could do, so I watched TV…hours and hours and hours of TV.
After a few days of this, I was thinking to myself, "Oh my God…if the average American watches 4 hours of TV a day, we are in real trouble!"
Of course, there were the news programs, which were pretty depressing to watch. And there were the detective/crime/forensic lab/missing person shows. Then there were the regular series complete with dysfunctional families or even more dysfunctional single adults. Then there were all the reality shows and interview shows, including Dr. Phil who usually had someone on who was making their petty grievances seem like a matter of life or death. One day a woman he interviewed had been the only survivor of a serial killer who tortured and mutilated his victims. She had been fortunate enough to escape before he harmed her. She was so upset over having to share the rights to a book she had written about her ordeal that she told a nationwide audience she wished she had actually been tortured and mutilated. To Dr. Phil's credit, he treated her like a lunatic.
But what amazed me the most were the "competitions."
First there were the Dallas Cowboys Cheerleader tryouts. This was an 8 hour continuing series featuring several hundred well-endowed young ladies whose greatest ambition was to become a Dallas Cowboys cheerleader.
Then there was "I Want to Look Like A Cheerleader Again" or something like that. It was made up of a group of women in their late 20s to mid 40s who had once been cheerleaders and whose greatest ambition was to get back into the shape and size of their high school or college cheerleading days.
Then there was "The Bachelor," where 30 different girls tried ridiculous things to be the one chosen by a wealthy, handsome bachelor from Texas.
And finally, there were the talent shows, where people competed for the privilege of being chosen the next "American Idol" or the best celebrity dancer. These actually were kind of fun.
There were more shows along those lines…all featuring a group of people competing for what they considered a great honor but that I had no grid for why they would even want what they were competing for.
What's Your Passion?
It was at that point I started thinking about passion. Of course there is romantic passion. But that's not the kind of passion I was thinking about.

I define passion as a driving force towards something—achieving some prized goal, accomplishing some valued task, attaining some ambition…. It is an enthusiasm, an ardor, a fervor, a strong desire for something that one treasures. It is strong feeling that something is important enough to make sacrifices for. Passion is what keeps you going when times get tough and it looks like what you've been striving for is going to remain out of reach.
As I watched all this TV, I began asking myself, "What kind of passions are these shows teaching us are important?" Hmmm.
I realized that none of the "passions" encouraged on these shows would ever make someone a great mom or dad, or cause them to be concerned about making a positive impact on their world, or motivate them to have the character qualities of good parents, good friends, good workers, or good business owners, or empower them to have a real relationship with God or anybody else.
That led me to this question: What passions do I believe are worth encouraging?
I know the answer to that question for myself, but I don't know it for you.
It seems to me that our long journey of home schooling our children isn't just about teaching them academic skills or even life skills. There is a "hidden curriculum" that has to do with imparting a sense of value to certain beliefs, activities, actions, and lifestyles. In essence, there is an imparting of "passion."
So, in this newsletter, I want to throw out two questions: What passions do you believe are worth encouraging? and How do you plan to encourage these passions in your children?
Til next time....



Resources for rethinking education




I Saw the Angel in the Marble. When asked how he was able to create such a magnificent sculpture of an angel, Michealangelo replied that he saw the angel in the marble and set him free. This is what we want to so with our children--see the real person inside and set him or her free by developing all that God has gifted each child with. This book is a collection of articles from 15 years of the Elijah Company's catalogs and newsletters and represents the best of Chris and Ellyn Davis.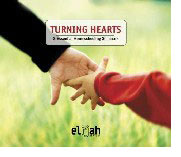 Turning Hearts: The Best of Chris and Ellyn Davis. This set of 8 CDs contains seminars given by Chris and Ellyn Davis of The Elijah Company at home schooling conventions. The set contains all of the favorites that home schoolers ask for over and over. People have told us this set of CDs changed their lives. Find out more about them HERE>>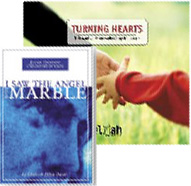 Combination Angel/Davis Seminars Set: both the book and the set of 8 "Turning Hearts" CDs

Building the Home School of Your Dreams. This set of 6 CDs features Chris Davis and Mary Hood and consists of seminars given at a Home School to Home Business Seminar. The sessions cover There is a Bigger Picture by Chris Davis; Moving Away from School at Home; Developing Your Own Scope and Sequence by Chris Davis; Relaxed Home Schooling by Mary Hood; Teaching Elementaries by Mary Hood; and Strategies for High School by Mary Hood.


Books by John Gatto. These books will change the way you think about education. Gatto was a public school teacher for decades and New York's Teacher of the Year, so he has first-hand experience with the effects of public schooling. Not only do his books discuss the major issues about what schooling does to our children, he offers insights into what a true education entails and reflects on our society as a whole and the distorted thinking that leads us to subject our children to an influence that robs them of their creativity and enthusiasm for learning. Gatto's books are "MUST READS." So get these two and read them: Dumbing Us Down and A Different Kind of Teacher

Books by John Holt. Holt's books are wonderfully thought-provoking and give you a real appreciation for the natural learning ability of your children. Read all of these! How Children Learn, Learning All the Time, and Teach Your Own . Also highly recommended: Guerrilla Learning: How to Give Your Kids a Real Education With or Without School





Endangered Minds by Jane Healy. Subtitled "Why Children Don't Think and What We Can Do About It," this is truly a significant book. The book's premise is that today's children, bombarded by a fast-paced media culture and with very little interaction with thinking adults, develop different "habits of mind" than children of the past and are therefore unable to tackle the skills involved in learning. Healy clearly explains why our modern lifestyles sabotage the ability to learn and tells us what to do about it. In the companion book, Your Child's Growing Mind Healy discusses how thinking and learning abilities develop for skills like reading, writing, spelling, proper use of grammar, etc. and what parents can do to create the "mind pathways" that enhance these thinking and learning abilities. These books are "must haves."
Resources for choosing teaching materials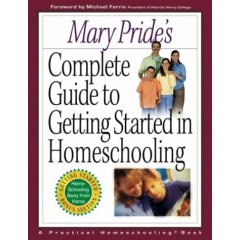 Mary Pride's Complete Guide to Getting Started in Homeschooling. The title can be deceiving, because the book isn't just for those getting started, it's also very helpful to veteran home schoolers who want to re-evaluate what they are doing and the resources that are available to them.

Veteran home educators will dive into a vast amounts of up-to-date information with sections on Field Trips, Conferences, Retreats & Homeschool Days for the Whole Family, and Worldview & Leadership Training for Teens. There's also information on how to find everything from contests, to how to write a winning college application essay. If there were one "top expert" in homeschooling, I would say Mary Pride is it. With her numerous books, Practical Homeschooling Magazine, and website, Mary knows her stuff.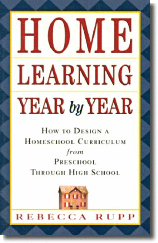 Home Learning Year by Year: How to Design a Homeschool Curriculum from Preschool Through High School by Rebecca Rupp. This book does not come from a Christian orientation, but is one of the few books I know that gives you a checklist of what the traditional pre-K through 12th-grade curriculum expects a child to learn year by year and then tells you how to accomplish the same level of learning at home. Home Learning Year by Year also gives guidelines for the importance of each topic, pointing out which knowledge is essential and which is best for more expansive study based on your child's personal interests.




Life Skills for Kids by Christine Field is a guide to equipping your children with the life skills they will need as adults: people/home life skills, time/space organization skills, money management skills, healthy lifestyle skills, spiritual habits, decision making skills, creative skills, and celebration skills. Christine is a home schooling mother herself, and the book is written in such a way that it may be used as a reference point and checklist of desired skills and knowledge to be mastered.




Homeschooling the Early Years
Homeschooling the Middle Years
Homeschooling the Teen Years
Each of these books is a guide to successfully homeschooling the age group it covers. Starting with what makes the age group tick, chapters cover the important aspects of learning, practical ways to approach each subject area, and the many paths to success.





What Your Kindergartner Needs to Know
What Your First Grader Needs to Know
What Your Second Grader Needs to Know
What Your Third Grader Needs to Know
What Your Fourth Grader Needs to Know
What Your Fifth Grader Needs to Know
What Your Sixth Grader Needs to Know
This series of books covers what a child at each grade level should be learning in every subject. The books are great to have around to help you design your own curriculum and make sure you aren't leaving any "gaps." History, language arts, science, and several other subjects are covered in enough detail that the book could become your primary textbook for those subjects, but math is summarized, so further teaching materials may be needed there. As you develop your own "Home School Reference Center" of books you can refer to over and over, these need to have their own place there.

Resources to discover how your child learns best


Find out what your child's learning style is! Developed by the authors of Discover Your Child's Learning Style, this is the most powerful and user friendly learning styles inventory in the world and it is NOW ONLINE! A Self-Portrait™ Profile assesses several aspects of learning style, quickly and simply, in language that is easily understood by everyone. These aspects are: Disposition, Modality, Environment, Interests, and Talents. If you want help in understanding what makes your child "tick" and how your can help him or her learn easier and better (or find out more about yourself), take this easy, quick learning styles assessment test. For more about this learning styles assessment test, CLICK HERE>>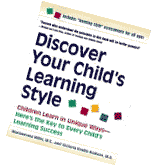 Discover Your Child's Learning Style is a book you need. Period. It has more potential to improve your child's education - and your family relationships - than almost any other book I have ever read. The authors of this book have developed a "Learning Styles Model" of education that helps you discern your child's:
• Talents
• Interests
• Preferred learning environment
• Thinking Style
• Modalities
The book includes handy self-tests. Use these to find out just how each child in your family loves to learn... and what teaching approaches help or hinder his learning style. What a huge difference this will make in your homeschool... and in your family relationships!



Discover Your Children's Gifts will help you uncover your children's natural giftings and personality traits. It helps explain why their personality "quirks" are really evidences of their own God-given gifts. The theological foundation is very sound, making good sense of the main passages on spiritual gifts in a way very few others do. Gifts are broken into 1) Manifestation (sign gifts - 1 Cor 12-14; Acts 2) 2) Ministry (equipping gifts - Eph 4) & 3) Motivational (every-Christian-gifts - Rom 12).





Dreamers, Discoverers and Dynamos. Every now and then a book comes along that fills in so many gaps in my understanding that I want to tell everyone about it. Dr. Pallodino suggests that one in five children is an "Edison Trait child," meaning he or she has one or more of the following: dazzling intelligence, an active imagination, a free-spirited approach to life, and the ability to frustrate the you-know-what out of others. The heart of the issue is that these children think divergently, while schools generally reward convergent thinking. This book discusses the different types of approaches to life your children may have (dreamer, discover, or dynamo) and how you can most help each type succeed.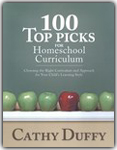 100 Top Picks for Homeschool Curriculum by Cathy Duffy. I've always recommended Cathy's curriculum guides as the best out there for choosing teaching materials that "mesh" with who your family is. Now Cathy guides you through the process, offering her "Top Picks" from each subject area.

A major feature of 100 Top Picks is the charts showing the 100 Top Picks in relation to educational approaches, learning styles, and practical features such as prep time needed; design for independent, one-on-one, or group learning; and ease of use for the teacher. Complete reviews of each of the Top Picks provide parents the information they need to make the best choices for each of their children.
The first half of 100 Top Picks covers information that will help you decide your child's learning styles, help you decide what your "Philosophy of Education" is, and help you figure what to teach when. The second half has reviews for all 100 of the top picks. You will gain a lot of insight into what curriculum is available by reading these reviews. She even tosses some extra "Picks" here and there that would've made the list if her book's title was "200 Top Picks".