The Cone of Learning
Read past issues of the e-journal HERE>> Sign up to receive our newsletter HERE>>>>

by Ellyn Davis

Ever wonder why you don't remember anything you studied in your 11th grade American history class?

You know the old saying, "Use it or lose it"...well, that's true. I did very well in school, and worked my way all the way through the system to Ph.D. level. But that was years ago and the only things that I really remember well enough to explain to someone else are the things I have used frequently since then.

Some of the information I use all the time seems kind of obscure. From all my years of math, about all I use other than basic math functions like multiplication and addition are things like how to determine the hypotenuse of a right triangle or the area of a square, rectangle, or circle. And from all my years of language arts I wind up using my writing and grammar skills and little else. And from all those years of history....well, the jury's still out on what of that I still use.

I'm not saying all that study was wasted, but I'm trying to make the point that years of study doesn't necessarily result in knowing the material. To me, one of the greatest things about home schooling my children was that I got to actually relearn everything I had forgotten from school.

So that's why when I home schooled my children I tried to teach the basic academic information in as many ways as possible so that they received it through different learning modalities. (If you're not familiar with learning modalities, GO HERE to read about learning modalities.)

The best explanation of the way learning is "locked in," comes from the concept of the Cone of Learning. Here it is in chart form:
The Cone of Learning

After Two Weeks We
Tend to Remember

Activities


Active




90% of what we say and do

Doing the real thing
Simulating the real experience
Giving a dramatic presentation

70% of what we say

Giving a talk
Participating in a discussion

50% of what we see and hear

Seeing it done on location
Watching an audio/visual demonstration
Seeing a movie
Looking at an interactive exhibit

Passive

30% of what we see

Watching a demonstration
Looking at pictures
Looking at an exhibit

20% of what hear

Listening to a presentation
Listening to a discussion

10% of what we read

Reading
What this means is that the more senses we can involve and the more "real" interaction we can have with the material and the more "active" we can make the learning experience, the more we will remember it and make it our own.

I've often heard it said that there are four levels of competence in any area: unconscious incompetence, conscious incompetence, conscious competence, and unconscious competence.

Unconscious incompetence: You don't know the information or skill, but you're unaware of what you don't know.

Conscious incompetence: You don't know, but you realize that you don't know.

Conscious competence: You are learning the information or skill, but it's still not at the place where you can do it without thinking. An example of this would be a stage actor memorizing a script for a presentation. You may be able to say your lines, but you're still self-conscious doing it so it doesn't really flow and you're still having to think about it every time you do it.

Unconscious competence: You so know the information or skill that you don't even have to think about it anymore. Continuing the script idea, this would be where you reach the place that you know your script so well that you can pick right back up where you are after an interruption and you can "become" the character you're portraying.

In our example of learning a script, all great actors know that the best way to learn a script is to involve as many senses as possible and make the learning as interactive as possible--in other words, concentrate on activities at the top of the cone of learning--because the key to good acting is to know your script so well (unconscious competence) that you are not even thinking about it while you're acting the part. So actors will use a combination of reading the lines aloud to themselves, writing them out at least five times, role-playing them with someone else, and going through weeks of rehearsals.

I just finished a three month acting class, and by the end of the class we were supposed to be able to do a scene without missing or searching for a line in spite of being interrupted in the scene dozens of times. If you didnt' totally know your lines to the point of them being internalized, you couldn't do the scene and stay in character.

So, all this is to say that in our home schooling, the more we can take our teaching material and convert it to activities at the top of the cone, the more our children will actually learn and remember.
Resources to Help With the Cone of Learning


Developed by the authors of Discover Your Child's Learning Style, this is the most powerful and user friendly learning styles inventory in the world and it is NOW ONLINE! A Self-Portrait™ Profile assesses several aspects of learning style, quickly and simply, in language that is easily understood by everyone. These aspects are: Disposition, Modality, Environment, Interests, and Talents. If you want help in understanding what makes your child "tick" and how your can help him or her learn easier and better (or find out more about yourself), take this easy, quick learning styles assessment test. For more about this learning styles assessment test, CLICK HERE>>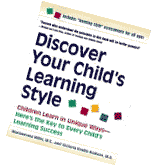 Discover Your Child's Learning Style is a book you need. Period. It has more potential to improve your child's education - and your family relationships - than almost any other book I have ever read. The authors of this book have developed a "Learning Styles Model" of education that helps you discern your child's:
• Talents
• Interests
• Preferred learning environment
• Thinking Style
• Modalities
The book includes handy self-tests. Use these to find out just how each child in your family loves to learn... and what teaching approaches help or hinder his learning style. What a huge difference this will make in your homeschool... and in your family relationships!




Discover Your Children's Gifts will help you uncover your children's natural giftings and personality traits. It helps explain why their personality "quirks" are really evidences of their own God-given gifts. The theological foundation is very sound, making good sense of the main passages on spiritual gifts in a way very few others do. Gifts are broken into 1) Manifestation (sign gifts - 1 Cor 12-14; Acts 2) 2) Ministry (equipping gifts - Eph 4) & 3) Motivational (every-Christian-gifts - Rom 12).




Dreamers, Discoverers and Dynamos. Every now and then a book comes along that fills in so many gaps in my understanding that I want to tell everyone about it. Dr. Pallodino suggests that one in five children is an "Edison Trait child," meaning he or she has one or more of the following: dazzling intelligence, an active imagination, a free-spirited approach to life, and the ability to frustrate the you-know-what out of others. The heart of the issue is that these children think divergently, while schools generally reward convergent thinking. This book discusses the different types of approaches to life your children may have (dreamer, discover, or dynamo) and how you can most help each type succeed.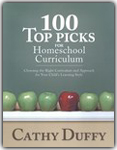 100 Top Picks for Homeschool Curriculum by Cathy Duffy. I've always recommended Cathy's curriculum guides as the best out there for choosing teaching materials that "mesh" with who your family is. Now Cathy guides you through the process, offering her "Top Picks" from each subject area.

A major feature of 100 Top Picks is the charts showing the 100 Top Picks in relation to educational approaches, learning styles, and practical features such as prep time needed; design for independent, one-on-one, or group learning; and ease of use for the teacher. Complete reviews of each of the Top Picks provide parents the information they need to make the best choices for each of their children.
The first half of 100 Top Picks covers information that will help you decide your child's learning styles, help you decide what your "Philosophy of Education" is, and help you figure what to teach when. The second half has reviews for all 100 of the top picks. You will gain a lot of insight into what curriculum is available by reading these reviews. She even tosses some extra "Picks" here and there that would've made the list if her book's title was "200 Top Picks".


I Saw the Angel in the Marble. When asked how he was able to create such a magnificent sculpture of an angel, Michealangelo replied that he saw the angel in the marble and set him free. This is what we want to so with our children--see the real person inside and set him or her free by developing all that God has gifted each child with. This book is a collection of articles from 15 years of the Elijah Company's catalog and newsletters and represents the best of Chris and Ellyn Davis.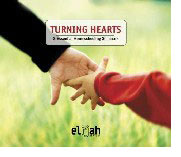 Turning Hearts: The Best of Chris and Ellyn Davis. This set of 8 CDs contains seminars given by Chris and Ellyn Davis of The Elijah Company at home schooling conventions. The set contains all of the favorites that home schoolers ask for over and over. People have told us this set of CDs changed their lives. Find out more about them HERE>>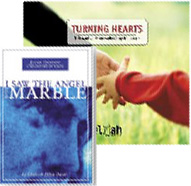 Combination Angel/Davis Seminars Set : both the book and the set of 8 "Turning Hearts" CDs

Building the Home School of Your Dreams. This set of 6 CDs features Chris Davis and Mary Hood and consists of seminars given at a Home School to Home Business Seminar. The sessions cover There is a Bigger Picture by Chris Davis; Moving Away from School at Home; Developing Your Own Scope and Sequence by Chris Davis; Relaxed Home Schooling by Mary Hood; Teaching Elementaries by Mary Hood; and Strategies for High School by Mary Hood.

Be sure to sign up for our ejournal! Sign up below.
schooling and home life.

CLICK HERE FOR THE PRODUCTS WE CURRENTLY OFFERte are completed:
Webpages about choosing teaching materials

Webpages about the importance of reading great books and booklists for children of all ages

Webpages about charting a course through high school

Any article appearing on this website may be copied or forwarded electronically provided that proper credit is given and that the article is not substantively modified. No article may appear in whole or in part in a publication sold for profit or as part of any commercial endeavor without the written consent of Home School Marketplace. Any reprint must include an acknowledgement of where it came from and the sentence "Sign up for the Home School Marketplace newsletter at www.homeschoolmarketplace.com."

© Copyright 2007. Home School Marketplace, 1053 Eldridge Loop, Crossville, TN 38571.




Be a part of our Home Business Incubator!

At Home School Marketplace we are not just about home schooling. We also want to encourage and support you in developing home centered income.

One of the ways we want to do this is by providing you with the opportunity for involvement in businesses that we and other home schooling families develop.

So for years we have thought about creating a home business incubator that home schooling families can participate in.

What is a Business Incubator?

What is a business incubator? A business incubator is a collection of resources designed to help businesses become established and sustainable.

U.S. statistics show that business incubators increase the survival rate of start-ups from 35 percent to 87 percent. This is very, very good news, considering 90% of small businesses fail within their first five years.

We want to create businesses that allow home schooling families to participate in their development and share in their future profits.

Let me assure you that we are not talking about multi-level marketing and we're not trying to recruit you into becoming some sort of sales force for an existing business.

We are talking about you helping build a traditional business from the ground up. Not only do we have several really good business ideas that we'd like to build a team around, but there are many of you who have some great business ideas who could really use a business incubator.

If you would like to participate in one of our Business Incubators, please GO HERE NOW>>>





Home Business Resources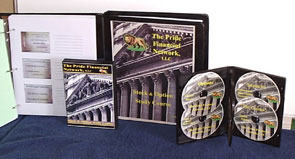 The Market Institute Stock and Options Home Study Program I keep encouraging you to at least check this program out because there have been so many home schooling families who have used it to create extra income at home. Also, my son James mentored under Chris Verhaegh, author of the program and has used the techniques taught in this program to support himself for the past two years. Find out more about it HERE>>

If you've ever thought about learning to invest in the stock market, do it now. Find out more about the Market Institute HERE>>

SALE FOR A LIMITED TIME!




Let Your Mortgage Make You Rich. A friend in my internet marketing group discovered this technique for paying down your mortgage incredibly quickly without making an extra payment or refinancing. Using her method, people are cutting a 30 year mortgage down to eight or nine years. It's true; without extra payments or refinancing – you could save tens of thousands of dollars - even hundreds of thousands - on what you pay for your home. And the best part is that the book comes with a money-back guarantee. If you don't save more on your mortgage than the book costs in the first 18 months of using the techniques, you'll get your money back.

ON SALE NOW! This book is on sale at $30 off the regular price for a limited time to friends and family of Home School Marketplace. TO MAKE SURE you get the "friends and family" discount, you need to enter "Ellyn Davis" in the "How did you hear about us? " box on the order form. Take advantage of this special price NOW!


Building the Business of Your Dreams (8 CD Set) I've had requests for just the business portion of the From Home School to Home Business Seminar, so have developed a set of the business CDs from that set. It contains 8 CDs and includes sessions on The Entrepreneurial Mind, Multiple Streams of Home Income, Discovering Your Ideal Life and Ideal Business (2 CDs) , Developing a Business Plan (2 CDs), and The Importance of Business Relationships. Plus, there is a very important and insightful interview on Redeeming the Marketplace. Find out about this life-changing set of CDs HERE>>


SALE PRODUCTS! Limited Quantities
30% Off! We only have a few of each of these left.



We have the following WIN books available: The Reluctant Writer, Comprehensive Story Writing, Writing Man 1 & 2, and WIN Twin.

For more information and to place an order, GO HERE>>




Home School Resources

I Saw the Angel in the Marble


With over 4,000 copies sold in just a few months, I Saw the Angel in the Marble is becoming a home schooling best seller!
This book represents the best of 15 years of Elijah Company articles. Find our more HERE>>
Turning Hearts: Davis Seminar Set (8 CDs)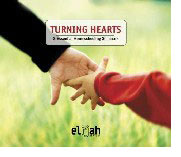 The Best of Chris and Ellyn Davis, this set contains seminars given by Chris and Ellyn Davis of The Elijah Company at home schooling conventions. The set contains all of the favorites that home schoolers ask for over and over. People have told us this set of CDs changed their lives. Find out more about them HERE>>


Angel in the Marble/Davis Seminars Set
Order a combination of I Saw the Angel in the Marble and the Davis Seminars CDs HERE>>

From Home School to Home Business
(14 CD Set)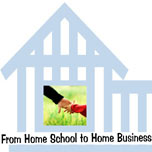 If you missed one of our From Home School to Home Business Conferences, you missed a great time.People who have attended tell us that it changed their lives—not only in the area of home schooling, but also in the area of creating their own sources of home income.This set is huge and filled with useful and encouraging information about how to be successful at home schooling and at home business! Find out more about this life-changing set of CDs HERE>>


Building the Home School of Your Dreams

Building the Home School of Your Dreams is a 6 CD set taken from the From Home School To Home Business Seminar and features sessions by Chris Davis and Mary Hood. Find out more HERE>>