The Price of Motherhood: Why the Most Important Job in the World is Still the Least Valued
Read past issues of the e-journal HERE>> Sign up to receive our newsletter HERE>>>>

by Ellyn Davis

I recently reviewed the book The Price of Motherhood by Ann Crittenden, a former New York Times columnist and Pulitzer Prize nominee. The book is essentially the culmination of her five years of research into the high cost of being a mother in today's society.

The statistics she comes up with are pretty depressing, so I won't share but a few of them here. But the bottom line is that there is a hidden "mommy tax" and mothers who choose to stay at home and raise their kids are hit hardest of all.

This means us—home schooling Moms.

How much do we tend to lose in unearned pay by choosing to be stay-at-home Moms? Anywhere from $700,000 to a million dollars!

But that's only part of the hidden financial cost of being a full-time Mom. There are others.

Take old age, for example. If you've been home schooling your children for years like I have, when you check an estimate of your future Social Security you'll find a whole lot of zeros for the years you spend caring for your children.

My Social Security print-out shows year after year of zeros, even though I ran several profitable home businesses during that time. Why? Because I didn't show any income. Family income showed up only in my husband's name.

A nanny gets Social Security credits, but mothers don't, even though the workers they produce pay for everyone's Social Security. This costs women in their sixties and beyond hundreds of dollars a month in individual pensions.

Another cost is economic disparity. The great majority of married mothers become economically dependent on their husbands but family law does not grant them financial equality in marriage, or recognize marriage as an equal economic partnership. So-called family income in fact belongs solely to "he who earns it." This means that most mothers who divorce suffer a dramatic drop in income and standard of living, far greater than the loss suffered by most fathers. Even property is not divided equally in most states, if there is significant property to divide.

Those who do unpaid work at home are officially "not in the labor force." Unless a mother is employed full-time she is not eligible for unemployment insurance or disability insurance; ie: workman's compensation.

And it's even worse if you try to re-enter the work force after your children are grown. When you've been home raising children, you are looked at (by employers) as if your brain has been on ice, so you take a huge hit in the kind of wages you can command.

Then there's the prevailing negative attitude about motherhood.
There's a lack of respect or regard for mothers' work as highly skilled, incredibly valuable labor. At the heart of it is a failure to understand that this is really the central work of the modern economy, which is based on highly skilled, creative, entrepreneurial people.

But here's the good news

A mother literally has the most important job in the world.

Economists used to consider land, labor, and capital to be the three main contributors to economic wealth. Now they are saying that two-thirds of national wealth is actually created by "human capital," which are the skills, abilities, and creative entrepreneurship of people.

If the child development research is true, then human development begins on day one. And the most important person forming these skills and capabilities is the person raising the children, most often the mother. This means that mothers and other primary caregivers of children are society's greatest wealth producers because the development of future "human capital" is in their hands. This means that moms are "the major wealth producers of our economy."

So, this Mother's Day if you begin wondering whether your decision to stay home and nurture your children has had any effect at all on the world, realize that you literally have "the most important job in the world" and you are responsible for producing the future wealth of the world's economy.

How's that for a job description?

(Facts found on Ann Crittenden's website)

The "mommy tax" is the highest tax on families. A couple with a total income of $81,500, and two equally capable partners, could lose as much as $1,350,000 in lifetime income if they have a child.



The wage gap between mothers and childless women under age 35 is now greater than that between young men and women. Currently, 30-year-old American women without children earn 90% of men's wages, while mothers of the same age and education are making only 70%.



Nannies qualify for Social Security benefits, but mothers at home do not. Unpaid caregivers are not covered by the same social safety net that covers other workers.



Most mothers are "dependents" in marriage, not economic equals. They have no unequivocal right to half the family assets, and are not considered joint recipients of the family's income during or after marriage.



Mothers' lack of financial equality in marriage deprives children; fathers are statistically less likely to spend their money on childrens' health and education.



Only 8 states have laws prohibiting discrimination against parents in the workplace.



The U. S. is one of only 5 countries in the world that do not require paid maternity leave. The others are Australia, Lesotho, Swaziland, and Papua New Guinea.
Resources That Will Leave No Doubt in Your Mind That
You Are Doing the Right Thing By Staying Home With Your Children


I Saw the Angel in the Marble. When asked how he was able to create such a magnificent sculpture of an angel, Michealangelo replied that he saw the angel in the marble and set him free. This is what we want to so with our children--see the real person inside and set him or her free by developing all that God has gifted each child with. This book is a collection of articles from 15 years of the Elijah Company's catalog and newsletters and represents the best of Chris and Ellyn Davis.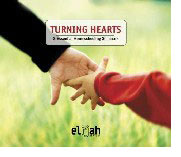 Turning Hearts: The Best of Chris and Ellyn Davis. This set of 8 CDs contains seminars given by Chris and Ellyn Davis of The Elijah Company at home schooling conventions. The set contains all of the favorites that home schoolers ask for over and over. People have told us this set of CDs changed their lives. Find out more about them HERE>>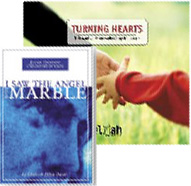 Combination Angel/Davis Seminars Set : both the book and the set of 8 "Turning Hearts" CDs

Building the Home School of Your Dreams. This set of 6 CDs features Chris Davis and Mary Hood and consists of seminars given at a Home School to Home Business Seminar. The sessions cover There is a Bigger Picture by Chris Davis; Moving Away from School at Home; Developing Your Own Scope and Sequence by Chris Davis; Relaxed Home Schooling by Mary Hood; Teaching Elementaries by Mary Hood; and Strategies for High School by Mary Hood.




Books by John Gatto. These books will change the way you think about education. Gatto was a public school teacher for decades and New York's Teacher of the Year, so he has first-hand experience with the effects of public schooling. Not only do his books discuss the major issues about what schooling does to our children, he offers insights into what a true education entails and reflects on our society as a whole and the distorted thinking that leads us to subject our children to an influence that robs them of their creativity and enthusiasm for learning. Gatto's books are "MUST READS." So get these two and read them: Dumbing Us Down and A Different Kind of Teacher

Books by John Holt. Holt's books are wonderfully thought-provoking and give you a real appreciation for the natural learning ability of your children. Read all of these! How Children Learn, Learning All the Time, and Teach Your Own . Also highly recommended: Guerrilla Learning: How to Give Your Kids a Real Education With or Without School





Endangered Minds by Jane Healy. Subtitled "Why Children Don't Think and What We Can Do About It," this is truly a significant book. The book's premise is that today's children, bombarded by a fast-paced media culture and with very little interaction with thinking adults, develop different "habits of mind" than children of the past and are therefore unable to tackle the skills involved in learning. Healy clearly explains why our modern lifestyles sabotage the ability to learn and tells us what to do about it. In the companion book, Your Child's Growing Mind Healy discusses how thinking and learning abilities develop for skills like reading, writing, spelling, proper use of grammar, etc. and what parents can do to create the "mind pathways" that enhance these thinking and learning abilities. These books are "must haves."

What is a Family? This is one of my all-time favorite books and it makes me cry every time I read it (which I do often), it is so inspiring and wonderful. Edith Schaeffer makes you love and appreciate the importance of family in ways you never thought of before. Each chapter decribes a different aspect of what a family can be. For example, there is a chapter called, "A museum of memories," which explains the importance of making happy memories for your children and some ideas on how to do it. Another chapter is called, "A perpetual relay of truth." The chapter, "A shelter in a time ofstorm," makes one feel honored to be caring for a sick or needy family member. What a blessing this book is!



For the Children's Sake by Susan Schaeffer Macaulay. In a wonderfully uplifting way, Edith Schaeffer's daughter shares how education can be "the diet that opens doors for each child to build a relationship with God, other persons, & the universe."

If you haven't had a chance yet to tell me what home schooling means to you, please GO HERE NOW. It will just take you a few minutes and your input is invaluable to me. Thanks!
WHAT HOME SCHOOLING
MEANS TO ME SURVEY



Be sure to sign up for our ejournal! Sign up below.
schooling and home life.

CLICK HERE FOR THE PRODUCTS WE CURRENTLY OFFERte are completed:
Webpages about choosing teaching materials

Webpages about the importance of reading great books and booklists for children of all ages

Webpages about charting a course through high school

Any article appearing on this website may be copied or forwarded electronically provided that proper credit is given and that the article is not substantively modified. No article may appear in whole or in part in a publication sold for profit or as part of any commercial endeavor without the written consent of Home School Marketplace. Any reprint must include an acknowledgement of where it came from and the sentence "Sign up for the Home School Marketplace newsletter at www.homeschoolmarketplace.com."

© Copyright 2007. Home School Marketplace, 1053 Eldridge Loop, Crossville, TN 38571.