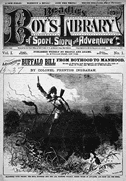 Like A Dime Store Novel

View past ejournals HERE>>

The fight on my front lawn
I had an interesting experience this week.

I own some apartments, and two of the couples who are tenants came to my house yesterday to ask me to resolve a dispute the two men had over a chain saw I told them they could both use.

Although these two couples have been good renters in terms of paying their rent and keeping the property up and not causing trouble, their lives are like soap operas, with a new episode each week. Either a car breaks down, or one of them has an accident, or somebody steals something from them, or they are embroiled in a custody battle with an ex-spouse, or they get in a fight with someone, or they are accused of something they didn't do…there is always some sort of drama going on in their lives.

They live from crisis to crisis and always have some epic "story" to tell me about their life struggles. In fact, it seems like they thrive on drama, and when it doesn't come their way on its own, they like to generate it so they can be highly reactive to it.

Anyway, I was standing on my porch talking to the two men when they started arguing with each other. Pretty soon the wives started mouthing off, and before I knew it, a fight had broken out on my front lawn, primarily between the two men, but one of the wives jumped into the fray for awhile.

I stood on my porch watching and almost wanted to laugh. It was like a playground fight between school kids. I thought, "Maybe I ought to go get the shotgun and blast a few rounds into the air." I've always wanted to do that. Haven't you? It's such a great visual and auditory effect. But, darn it! Blake had the shotgun.

So I decided to call the police. By the time the officer got there, all four of the tenants were crying, just like a bunch of little kids who had been caught doing something naughty. The policemen gave them each a stern talking-to, then left. Then I took each of them aside and told them that if they ever pulled a stunt like that on my property again, they would be evicted. When it was all over, they were all embarrassed and contrite and wiping tears from their eyes. They apologized to me and to each other and went back to their apartments.

When the dust settled, it suddenly struck me how many people's life stories are like dime store novels instead of like great works of literature. Their days are filled with high drama and reaction and constant crisis. So I began reflecting on the difference between a "dime store novel" life and a "great literature" life.

What's a dime store and what's a dime store novel?

Most of you are too young to remember "dime stores." But when I was growing up—long before Sam Walton ever dreamed of a WalMart in every town and there were no super-chain stores like CVS or Safeway, there were "dime stores." These were usually like a combination of a drug store, a convenience store, a pet store, and an old timey dry goods or general store.They were also called "five and dimes" or "five and tens" because in my parents' day, most of their merchandise cost five or ten cents.

When I was 7, we moved to a small town near Atlanta, and, even though dime stores were on their way out, our town still had one.

I loved to go to the dime store, because you never knew what you would find there. Sometimes there would be real live tiny painted turtles for a quarter and you could buy a little shallow bowl made just for baby turtles with an "island" in the middle and a ramp for the turtle to crawl up out of the water onto the island and a small fake palm tree that stuck in a hole in the middle of the island.

At Easter, the dime store always had a huge bin of chicks dyed all sorts of colors—pink, red, yellow, green, blue. It was funny to see all those little brightly colored chicks running around. Since I was crazy about animals, every Easter my father bought me a little colored chick. Those chicks would imprint on me and think I was their mother and follow me everywhere. Some of them made it to adulthood, some of them didn't.

By the time I was in fourth grade, the dime store had closed. Gone were the little turtles and the chicks and all sorts of other interesting things I liked about the dime store.

Years later, when I went to Emory University, I found the last vestige of a dime store in a place called Horton's near the Emory campus. It was the closest thing I had seen to a dime store since I was 9 years old. But, before long Horton's was renovated and there were no more dime stores in Decatur, GA.

In my father's and grandfather's day, these dime stores sold "dime" novels.

Dime novels were the predecessors to today's comic books and mass market paperbacks and usually cost from a nickel to twenty five cents. They were tales of adventure that were popular from the late 1800's through the 1930's.

There were many genres of dime store novels: tales of the wild west, stories of outlaws, detective stories, stories of women defending their virtue, and historical romances. Probably the most famous series of dime store novels was written under the penname Ned Buntline about Buffalo Bill. These stories were responsible for William Cody's phenomenal popularity around the world.

The British counterparts to dime novels were called "penny dreadfuls" or "shilling shockers," and that gives you a clue as to their content. The plots were filled with overly romanticized notions of the hero or heroine's character and greatly embellished accounts of their exploits and the constant crises they faced kept you on the edge of your seat wondering how it was going to turn out. Many of the early dime store novels were printed in serial form and ended with "cliff-hangers" so you had to buy the next book in the series to find out what happened.

A good educational experience for your chidren would be to read an original dime store novel (GO HERE TO READ ONE). Then compare that experience intellectually, emotionally, and spiritually to reading something like A Tale of Two Cities or Pride and Prejudice or Jane Eyre or even Old Yeller or Chronicles of Narnia. Quite a different experience.

By now you're probably scratching your head and wondering, "What do dime store novels have to do with home schooling—or for that matter, with anything?" To find out, you'll have to read the next ssue of the newsletter.

To be continued….Go here to read Part 2.
To view all the Resources for great children's literature, GO HERE>>

To view all the Resources mentioned in the series of articles on Choosing Teaching Materials for Your Home School, go here>>
Be sure to sign up for our ejournal! Sign up below.

View past ejournals HERE>>

Resources for rethinking education



Books by John Gatto. These books will change the way you think about education. Gatto was a public school teacher for decades and New York's Teacher of the Year, so he has first-hand experience with the effects of public schooling. Not only do his books discuss the major issues about what schooling does to our children, he offers insights into what a true education entails and reflects on our society as a whole and the distorted thinking that leads us to subject our children to an influence that robs them of their creativity and enthusiasm for learning. Gatto's books are "MUST READS."
Dumbing Us Down
A Different Kind of Teacher

Books by John Holt. Holt's books are wonderfully thought-provoking and give you a real appreciation for the natural learning ability of your children. Read all of these! How Children Learn, Learning All the Time, and Teach Your Own . Also highly recommended: Guerrilla Learning: How to Give Your Kids a Real Education With or Without School





Endangered Minds by Jane Healy. Subtitled "Why Children Don't Think and What We Can Do About It," this is truly a significant book. The book's premise is that today's children, bombarded by a fast-paced media culture and with very little interaction with thinking adults, develop different "habits of mind" than children of the past and are therefore unable to tackle the skills involved in learning. Healy clearly explains why our modern lifestyles sabotage the ability to learn and tells us what to do about it. In the companion book, Your Child's Growing Mind Healy discusses how thinking and learning abilities develop for skills like reading, writing, spelling, proper use of grammar, etc. and what parents can do to create the "mind pathways" that enhance these thinking and learning abilities. These books are "must haves."



I Saw the Angel in the Marble
With over 4,000 copies sold in just a few months, I Saw the Angel in the Marble is becoming a home schooling best seller!
This book represents the best of 15 years of Elijah Company articles. Find our more HERE>>

Turning Hearts: Davis Seminar Set (8 CDs)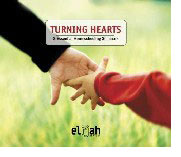 The Best of Chris and Ellyn Davis, this set contains seminars given by Chris and Ellyn Davis of The Elijah Company at home schooling conventions. The set contains all of the favorites that home schoolers ask for over and over. People have told us this set of CDs changed their lives. Find out more about them HERE>>


Angel in the Marble/Davis Seminars Set
Order a combination of I Saw the Angel in the Marble and the Davis Seminars CDs HERE>>


Building the Home School of Your Dreams

Building the Home School of Your Dreams is a 6 CD set taken from the From Home School To Home Business Seminar and features sessions by Chris Davis and Mary Hood. Find out more HERE>>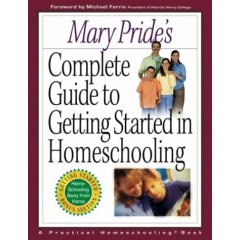 Mary Pride's Complete Guide to Getting Started in Homeschooling. The title can be deceiving, because the book isn't just for those getting started, it's also very helpful to veteran home schoolers who want to re-evaluate what they are doing and the resources that are available to them.

Veteran home educators will dive into a vast amounts of up-to-date information with sections on Field Trips, Conferences, Retreats & Homeschool Days for the Whole Family, and Worldview & Leadership Training for Teens. There's also information on how to find everything from contests, to how to write a winning college application essay. If there were one "top expert" in homeschooling, I would say Mary Pride is it. With her numerous books, Practical Homeschooling Magazine, and website, Mary knows her stuff.

Home Learning Year by Year: How to Design a Homeschool Curriculum from Preschool Through High School by Rebecca Rupp. This book does not come from a Christian orientation, but is one of the few books I know that gives you a checklist of what the traditional pre-K through 12th-grade curriculum expects a child to learn year by year and then tells you how to accomplish the same level of learning at home. Home Learning Year by Year also gives guidelines for the importance of each topic, pointing out which knowledge is essential and which is best for more expansive study based on your child's personal interests.




Life Skills for Kids by Christine Field is a guide to equipping your children with the life skills they will need as adults: people/home life skills, time/space organization skills, money management skills, healthy lifestyle skills, spiritual habits, decision making skills, creative skills, and celebration skills. Christine is a home schooling mother herself, and the book is written in such a way that it may be used as a reference point and checklist of desired skills and knowledge to be mastered.






Homeschooling the Early Years
Homeschooling the Middle Years
Homeschooling the Teen Years
Each of these books is a guide to successfully homeschooling the age group it covers. Starting with what makes the age group tick, chapters cover the important aspects of learning, practical ways to approach each subject area, and the many paths to success.





What Your Kindergartner Needs to Know
What Your First Grader Needs to Know
What Your Second Grader Needs to Know
What Your Third Grader Needs to Know
What Your Fourth Grader Needs to Know
What Your Fifth Grader Needs to Know
What Your Sixth Grader Needs to Know
This series of books covers what a child at each grade level should be learning in every subject. The books are great to have around to help you design your own curriculum and make sure you aren't leaving any "gaps." History, language arts, science, and several other subjects are covered in enough detail that the book could become your primary textbook for those subjects, but math is summarized, so further teaching materials may be needed there. As you develop your own "Home School Reference Center" of books you can refer to over and over, these need to have their own place there.
Resources to discover how your child learns best


Developed by the authors of Discover Your Child's Learning Style, this is the most powerful and user friendly learning styles inventory in the world and it is NOW ONLINE! A Self-Portrait™ Profile assesses several aspects of learning style, quickly and simply, in language that is easily understood by everyone. These aspects are: Disposition, Modality, Environment, Interests, and Talents. If you want help in understanding what makes your child "tick" and how your can help him or her learn easier and better (or find out more about yourself), take this easy, quick learning styles assessment test. For more about this learning styles assessment test, CLICK HERE>>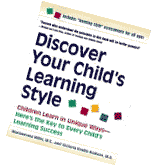 Discover Your Child's Learning Style is a book you need. Period. It has more potential to improve your child's education - and your family relationships - than almost any other book I have ever read. The authors of this book have developed a "Learning Styles Model" of education that helps you discern your child's:
• Talents
• Interests
• Preferred learning environment
• Thinking Style
• Modalities
The book includes handy self-tests. Use these to find out just how each child in your family loves to learn... and what teaching approaches help or hinder his learning style. What a huge difference this will make in your homeschool... and in your family relationships!



Discover Your Children's Gifts will help you uncover your children's natural giftings and personality traits. It helps explain why their personality "quirks" are really evidences of their own God-given gifts. The theological foundation is very sound, making good sense of the main passages on spiritual gifts in a way very few others do. Gifts are broken into 1) Manifestation (sign gifts - 1 Cor 12-14; Acts 2) 2) Ministry (equipping gifts - Eph 4) & 3) Motivational (every-Christian-gifts - Rom 12).




Dreamers, Discoverers and Dynamos. Every now and then a book comes along that fills in so many gaps in my understanding that I want to tell everyone about it. Dr. Pallodino suggests that one in five children is an "Edison Trait child," meaning he or she has one or more of the following: dazzling intelligence, an active imagination, a free-spirited approach to life, and the ability to frustrate the you-know-what out of others. The heart of the issue is that these children think divergently, while schools generally reward convergent thinking. This book discusses the different types of approaches to life your children may have (dreamer, discover, or dynamo) and how you can most help each type succeed.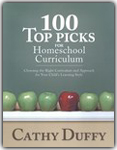 100 Top Picks for Homeschool Curriculum by Cathy Duffy. Selecting the right curriculum can be a time consuming task for any family that chooses home education. Now, Cathy Duffy makes choosing the right resources for your child easy!

I've always recommended Cathy's curriculum guides as the best out there for choosing teaching materials that "mesh" with who your family is. Now Cathy guides you through the process, offering her "Top Picks" from each subject area.

A major feature of 100 Top Picks is the charts showing the 100 Top Picks in relation to educational approaches, learning styles, and practical features such as prep time needed; design for independent, one-on-one, or group learning; and ease of use for the teacher. Complete reviews of each of the Top Picks provide parents the information they need to make the best choices for each of their children.
The first half of 100 Top Picks covers information that will help you decide your child's learning styles, help you decide what your "Philosophy of Education" is, and help you figure what to teach when. The second half has reviews for all 100 of the top picks. You will gain a lot of insight into what curriculum is available by reading these reviews. She even tosses some extra "Picks" here and there that would've made the list if her books title was "200 Top Picks".