Moving On
I haven't sent out a newsletter in several weeks because two weeks ago I moved out of a house I'd lived in for almost 15 years.

The boys are in various stages of moving to other places and the house was a management nightmare so, when a family came along who wanted to rent it for a very good price, I took them up on their offer. This, of course, meant I had to move not only myself, but years of accumulated "stuff."

It was really emotional going through everything. Some things brought back good memories, other things brought back not-so-good ones.

And there was the constant undercurrent of the thought, "Where did those years go?"

We moved into the house when Seth was 11, James was 10, and Blake was 6, and now they are all in their twenties. It was bittersweet going through the reminders of all we had done while we lived in the house and looking back over the mementos of our lives there.

Our first year there, the three boys auditioned for a play at the Cumberland County Playhouse and all three were cast. The play was a musical version of "It's A Wonderful Life." Seth was cast as George Bailey's son Pete, James was cast as young George Bailey, and Blake was in the ensemble.
.
It was their introduction to the wonderful world of show business, and they've loved it ever since. The saying that "There's no business like show business" is really true!

That first play led to many more…"Meet Me in St. Louis," "Annie Get Your Gun," "Cats," "Les Miserables," "Crazy for You," "Fiddler on the Roof," "Oliver"…I can't remember them all.

Eventually Blake and James went on to become professional actors for awhile. Seth never became a professional, but he gained a real love of the theater and tries not to miss the Broadway tours when they come to L.A. or San Francisco. His latest favorite is "Wicked." He's seen it three times. I flew to Los Angeles to see it with him, and it's really good.

That first play was also the boys' introduction to a dance instructor named Kiersten Mays who had a powerful influence on their lives. She taught them Jazz and tap and to have a sense of excellence in everything they do.

Because of her influence, and that of some of the other teachers in the Playhouse Dance Program, Blake went on to dance the role of the Prince in the "Nutcracker" ballet, James eventually became a dance instructor himself, and Seth just had a lot of fun showing off his tap moves to his friends
.
Last month, James auditioned for the television program, "So You Think You Can Dance?" It's the dance version of "American Idol." There were several auditions in different areas of the country. Nearly 900 dancers showed up for James' audition and he made it through three days of competition until he was in the final 20. But, sadly, he fell during his solo dance number and was eliminated in the last round. He was very disappointed, but happy to know that he had "the stuff" to beat out over 800 other dancers. Now that he knows the ropes, he's going to try out again next year.

So, there were lots and lots of reminders of the boys' days at the Cumberland County Playhouse …photos, playbills, dried opening night flowers, old tap shoes, torn scripts, costumes that are now way too small
.
Then there was the horse paraphernalia. All three boys showed Quarter Horses, so there were boxes and boxes of ribbons and trophies. It was heartrending to throw most of them out, but no one wanted to lug them along on our next adventures.

There were mementos of years of Boy Scouts and Blake's achievement of Eagle Scout. There were totes and boxes filled with old G.I. Joes, Legos, and all sorts of other toys that I kept, thinking that one day they might bring a fortune on eBay. And, of course, there were Beanie Babies, Beanie Babies, and more Beanie Babies that definitely will not be bringing a fortune on eBay anytime soon.

Somehow, Mom is always appointed the family historian. So I had kept file boxes full of photos, slides, and videos that chronicled over thirty years of marriage and twenty-something years of children growing up. Those were the hardest to go through. What do I keep? What do I throw away?

In the end I kept them all and carted them with me to the new house.

And what do I do with all the books? I had accumulated the equivalent of a small library in the process of twenty or so years of home schooling my children. How could I let these beloved books go?

In the end, I let the boys pick out their favorites, I picked out mine (we're still talking three large bookcases full), and I called a home schooling friend down the street to come and take the rest to either keep or swap for curriculum materials for her four kids who are still all learning at home. She happily carted off twenty or so crates of books.

It was bittersweet. Bitter in the leaving of a beloved place filled with so many memories and in the longing for our time together there to not have come to an end. But also sweet in the knowledge that all three boys are now bright, happy, productive young men with promising futures stretched out in front of them.

Eckhart Tolle, a writer whose work I have enjoyed, says that "all forms are temporary" and suffering comes from wanting them to be permanent. He's right. I wanted their childhoods to last forever and for nothing to change. But that's not how life is. It is constantly growing and changing, whether we like it or not.

So this past three weeks was a process of letting the old temporary go and welcoming the new.

Resources:

Your Life as Art by Robert Fritz. Robert's work is about recognizing what really matters to you, and then creating your life based on that. So in a way, he teaches you to nourish and equip your deepest desires and highest aspirations so that you live a life centered around those. You are a creator, whether you acknowledge it or not. You create your relationships, your attitudes, your surroundings, your career, and yes, music and paintings and inventions and sculptures and books. So why not create the life you really care about? This book is about looking at your own life as a work of art that you create based on what really matters to you.

The Seven Habits of Highly Effective People by Stephen Covey. Covey's ideas are so widely circulated that if you don't read his book, you'll be at a disadvantage when people start talking about concepts from the book like "win-win" and "synergy." But that's not the real reason to read his book. The real reason is that it is one of the absolute greatest distillations of the concepts that it takes to move toward success and effectiveness in every area of life.

The 80/20 Principle by Richard Koch. Did you know that 80% of your success in any endeavor comes from 20% of your efforts? The 80/20 Principle is a cardinal rule in business, because everything about business follows this ratio—80% of your sales will come from 20% of your products; 80% of the effective work will be done by 20% of the employees; and so on. The 80/20 Rule is a double edged sword, because 80% of your activity will only produce 20% of the results you want, so it's better to zero in on the 20% in every area—your personal life, your relationships, your business—that produces the most results. Koch not only thoroughly explains the 80/20 Principle and the effect it has on all aspects of your life and business, but he gives valuable "keys" for enhancing the 20% that creates the real results.


Margin by Dr. Richard Swenson. Picture living a life where you didn't feel overextended. You had the time you needed to spend on things that were important to you; the emotional reserves to develop deep, meaningful relationships; the financial reserves to spend on what would enhance your life and your relationships; and the physical health to be able to do what you love to do. Defining margin as the space that exists between people and their personal limits, Swenson tells us how we've squeezed that space out of our lives so that most of us live chronically overextended lives wishing for more time, more energy, more money, and deeper relationships. This book is one of the best books we've ever read and it clearly explains how we let margin slip out of our lives, what it does to us as people to live without it, and how we can regain it.

The Overload Syndrome by Dr. Richard Swenson. This book is written like a "prescription" for overloaded lives. Through humor and a great deal of common sense, Swenson shows how you can carve out margin in four key areas of your life: emotional, physical, time and financial. By becoming Goal-Focused and God-Focused, you can unplug and eliminate a large portion of the stress in your life. This book can truly change your life if you follow its "prescriptions" for moving from a life of overload to a life like God intended it to be.



Home School Resources



I Saw the Angel in the Marble
With over 4,000 copies sold in just a few months, I Saw the Angel in the Marble is becoming a home schooling best seller!
This book represents the best of 15 years of Elijah Company articles. Find our more HERE>>

Turning Hearts: Davis Seminar Set (8 CDs)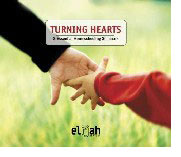 The Best of Chris and Ellyn Davis, this set contains seminars given by Chris and Ellyn Davis of The Elijah Company at home schooling conventions. The set contains all of the favorites that home schoolers ask for over and over. People have told us this set of CDs changed their lives. Find out more about them HERE>>


Angel in the Marble/Davis Seminars Set
Order a combination of I Saw the Angel in the Marble and the Davis Seminars CDs HERE>>


Building the Home School of Your Dreams

Building the Home School of Your Dreams is a 6 CD set taken from the From Home School To Home Business Seminar and features sessions by Chris Davis and Mary Hood. Find out more HERE>>