Coming Soon! I Carved the Angel from the Marble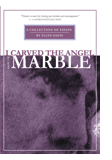 We're excited! We are finally (after 5 years) coming out with a sequel to I Saw the Angel in the Marble and it should be ready by January 15, 2011! It will be called I Carved the Angel from the Marble and will focus on the nuts and bolts of homeschooling and teaching the different subjects at home.
To celebrate being almost ready to release the second volume of articles, I Carved the Angel from the Marble, we are offering you a chance to buy it a a pre-publication price and have it shipped to you when it becomes available. To find out more about the sale, GO HERE.
I Carved the Angel from Marble is a compilation of many of THE BEST OF 15 YEARS OF ELIJAH COMPANY AND HOME SCHOOL MARKETPLACE ARTICLES. The articles were written over the course of many years. The articles first appeared in the Elijah Company catalogs or were sent to the over 20,000 families who subscribed to the Elijah Company or Home School Marketplace e-Newsletters.
So this is your chance to order the book before it is released.
To order your copy: GO HERE>>
P. S. Look for I Carved the Angel from the Marble coming soon!

A Shadow of Good Things to Come
by Ellyn
View past ejournals HERE>> Sign up for our newsletter below.
I haven't written a newsletter or blog post in quite a while because I've been busy putting together the sequel to I Saw the Angel in the Marble and I'm happy to say I am on the last draft and it should be available in the next few weeks. You can find out more about the new book, I Carved the Angel From the Marble HERE.
But I've run across plenty of things I've wanted to write about, so I'll just do just a brief overview of the things I've been reading and thinking about for the past several months. Expect longer articles on them later.
First, I was impressed by the movie True Grit. I know it's a remake of the old John Wayne version, but I think it's every bit as good as the original and especially so because the lead character, 14 year old Mattie Ross, is played by a homeschooler (Hailee Steinfeld) who won the part in auditions against 15,000 other girls. She is terrific as a headstrong daughter who wants to see her father's death avenged
The dialogue is amazing, the soundtrack is the old hymn "Leaning on the Everlasting Arms" (which I loved until it got to Carrie Underwood's country rendition), and there is Scripture quoted throughout. True Grit contains a few minor profanities and obscenities and no sex, but there is a lot of Western shoot-em-up blood and gore. Nevertheless, it is a great film. Because my son Blake is a film-maker, we all are very quick to notice "holes" when we watch a movie—plot discrepancies, poor editing, bad acting, awful dialogue, miscasting, etc.—and this one had practically none.
Second, I read several articles in the New York times about how scientists and psychologists are becoming increasingly alarmed by the amount of time children and young adults are interacting with electronic media. One study found that American children 8 to 18 were averaging more than 53 hours a week using some kind of electronic media—video games, cell phones, computers, etc. That's more than a full-time job! There are two big concerns. First, that these children are having their brains entrained to constantly switch tasks which means they can be intellectually crippled when it comes to the kind of focus needed to really learn something. Another big concern is that, since most of these children's interactions with others is now virtual (Facebook, e-mail, text, etc.) and does not involve what is usually considered "real" conversation, we are going to have a generation who lacks true empathy and will be at a loss when it comes to developing real relationships with other people.
The third bit of information that has made me want to pull out my electronic media (my laptop) and write is a series of articles I recently read about how important it is to teach handwriting because writing by hand wires the brain in a different, more productive way than typing does.
And finally, I was intrigued by an article that reported marriage counselors and lawyers are seeing an upsurge of divorce complaints that mention Facebook and pastors are blaming a lot of marital infidelity on the social media. It seems that adults are reconnecting with old flames on Facebook and renewing the fire. One pastor in New Jersey called Facebook "a portal to infidelity."
So, there you have a brief synopsis of articles to come. Plus, I intend to continue my series on gender identity as well as share some of the results of the dating and courtship survey we took back in the fall. Stay tuned and have a great New Year!
Until next time....
Ellyn

Resources


I Saw the Angel in the Marble
With over 4,000 copies sold in just a few months, I Saw the Angel in the Marble is becoming a home schooling best seller!
This book represents the best of 15 years of Elijah Company articles. Find our more HERE>>

Turning Hearts: Davis Seminar Set (8 CDs)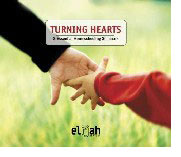 The Best of Chris and Ellyn Davis, this set contains seminars given by Chris and Ellyn Davis of The Elijah Company at home schooling conventions. The set contains all of the favorites that home schoolers ask for over and over. People have told us this set of CDs changed their lives. Find out more about them HERE>>


Angel in the Marble/Davis Seminars Set
Order a combination of I Saw the Angel in the Marble and the Davis Seminars CDs HERE>>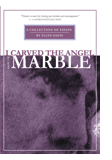 I Carved the Angel From the Marble
I Carved the Angel from the Marble is over 220 pages and takes an deeper look at the different elements that make home schooling a successful adventure in learning. Chapters cover how to recognize your "angels in the marble" and help set them free; how to get off the "hamster wheel"of activity if you feel overwhelmed and undersupported in your homeschooling efforts; how to develop your own scope and sequence of study for each child; how to teach the major subjects such as language arts, history, math and science in your homeschool; and much, much more!
Get this book now at a special pre-publication price of 30% off!
Be sure to sign up for our ejournal! Sign up below. View past ejournals HERE>>
© Copyright 2010. Home School Marketplace
Any article appearing on this website may be copied or forwarded electronically provided that proper credit is given and that the article is not substantively modified. No article may appear in whole or in part in a publication sold for profit or as part of any commercial endeavor without the written consent of Home School Marketplace. Any reprint must include an acknowledgement of where it came from and the sentence "Sign up for the Home School Marketplace newsletter at www.homeschoolmarketplace.com."