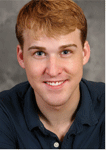 New Survey on Dating, Courtship and Boy/Girl Relationships!!!

THANKS SO MUCH to all of you who have responded to our home schooling survey and told us what you want to hear more about. If you still haven't taken our survey of what you want to hear more about, you can GO HERE NOW and share your opinions.
But now our son Blake would like your input. This is from him::
I grew up listening to James Dobson and reading Raising a Modern Day Knight, I Kissed Dating Goodbye, Boy Meets Girl, Best Friends for Life, Five Love Languages, etc.

Lately God has been really putting on my heart the study of dating/courtship, honoring of the opposite sex, conservative boundaries, etc.

So my question to you is this: If you had an opportunity to sit down with Dr. Gary Chapman, James Dobson, Joshua Harris, and anyone else whose opinions you respect about dating/courtship and boy/girl relationships, what five questions would you ask them?
Please take a few minutes and respond to my dating/courtship/relationships survey. It won't take very long and I would appreciate it very, very much.
And if you have a personal story about your dating/courtship or getting married as a home schooler, I'd love to hear it. You can contact me at cblakedavis@gmail.com.
CLICK HERE TO TAKE THE SURVEY ON DATING/COURTSHIP AND BOY/GIRL RELATIONSHIPS.

Home Schooling? Wow!
by Ellyn Davis
View past ejournals HERE>> Sign up for our newsletter below.
This past week I have been driving across the country with my son Blake, on the way to Redding, CA where he will be attending a ministry school until next May. Actually, I flew to Denver and met Blake there on day 3 of his cross-country jaunt, because he spent days 1 and 2 connecting with home schooled friends in Nashville, Wichita, and Colorado Springs.
After Blake picked me up at the Denver airport, we drove to Greeley, CO and stayed with another home schooled couple, Joel and Paula, whom Blake has known since he was about 5 years old. Anyway, as I talked with these two young people, now in their late 20s, I was struck with how interesting home schooled young adults are. They are thoughtful, well-read, up on current events, socially minded, and a delight to interact with because they can actually carry their end of a conversation. There was no awkwardness or "making polite conversation with an adult who isn't worth my time and attention" as they related to me. It was more of a peer-to-peer conversation.

What a difference from the kind of conversation I usually am able to have with young adults their age who act like they can't wait to get the "grilling by an adult" over so they can check their Facebook page.

I don't have much really to write about this time since I've been folded up in the front seat of a Honda Civic packed high with most of Blake's earthy belongings for the past few days as we drove across Wyoming, Utah, and Nevada. (Where is a chiropractor when you need one?!?) But the time in the car with Blake and the time spent with his two friends made me think about home schooling in general. So I thought I'd share some recent reports I came across that will encourage you that home schooling your children is well worth the time, energy, and money you put into it.

A few weeks ago, Brian Ray of the National Home School Research Institute released the results of the latest study on the state of home schooling and it seems that in the last ten years homeschooling has more than doubled in the United States and is now the nation's fastest growing form of education--increasing at approximately 7% to 10% per year so that now there are more than 2 million home schoolers in this country. And home schooling is also growing at a phenomenal rate in other countries.

Compared to their public and private school counterparts:
home schoolers are outperforming on standardized tests
home schoolers typically score above average on SAT and ACT tests
more and more colleges are actively recruiting home school graduates
more and more businesses are actively recruiting home school graduates
home school graduates are just as or more likely to go on to college as the general population
home school graduates are more satisfied in their work
home schoolers are more involved in civic affairs
home schoolers and home school graduates are happier with their lives overall
To quote from the report: "Homeschoolers are still achieving well beyond their public school counterparts—no matter what their family background, socioeconomic level, or style of homeschooling."
The study also found that whether or not parents were teacher-certified had no impact on these high scores. Neither did the degree to which homeschooling was regulated by state governments (which had been a big controversy, with state governments claiming that they need more oversight of home schooling so they can make sure the kids get a quality education--not!).
Getting results

Is there something special that homeschoolers do to achieve such excellent results? The study considered the many approaches that homeschoolers take to education—and found hardly any difference in achievement based on the following variables:
• Degree of structure (ranging from very unstructured approaches such as delight-directed learning or eclectic teaching approaches to very structured, preplanned, and prescribed approaches),

• Amount of time spent per day in parent-directed learning activities, and

• Enrollment in a full-service curriculum (one that furnishes a year's worth of textbooks, lesson plans, evaluations, counseling, and record-keeping in all core subjects).

Here are some more eye-opening statistics about home education:
Over 74% of home-educated adults ages 18–24 have taken college-level courses, compared to 46% of the general United States population.
Seventy-one percent participate in an ongoing community service activity (e.g., coaching a sports team, volunteering at a school, or working with a church or neighborhood association), compared to 37% of U.S. adults of similar ages.
Eighty-eight percent of the homeschool graduates surveyed were members of an organization (e.g., such as a community group, church or synagogue, union, homeschool group, or professional organization), compared to 50% of U.S. adults.
Only 4.2% of the homeschool graduates surveyed consider politics and government too complicated to understand, compared to 35% of U.S. adults.
76% of homeschool graduates surveyed between the ages of 18–24 voted within the last five years, compared to only 29% of the relevant U.S. population. The numbers of homeschool graduates who vote are even greater in the older age brackets, with voting levels not falling below 95%, compared to a high of 53% for the corresponding U.S. populace.
59% of the subjects reported that they were "very happy" with life, with another 39% declaring that they were "pretty happy."
95% of the homeschool graduates surveyed are glad that they were homeschooled.
Eighty-two percent would homeschool their own children. Of the 812 study participants who had children age 5 or older, 74% were already homeschooling.
So, home schooling as an educational alternative is not only working, but it's working exceptionally well and not only producing better educated children, but more responsible, content adults regardless of the level of education of the parents, the amount of structure in the home school, or the teaching methods and materials used.
I think that is astounding. So congratulate yourself for choosing to help create exceptional human beings!
Until next time....
Ellyn

Resources

Endangered Minds by Jane Healy explains why children (and adults) today have shorter attention spans, are less able to concentrate, and are less able to absorb and analyze information than any previous generation. In short, people today do not know how to think. And why don't they know how to think? Because when they were growing up they seldom were in the company of thinking adults.



I Saw the Angel in the Marble
With over 4,000 copies sold in just a few months, I Saw the Angel in the Marble is becoming a home schooling best seller!
This book represents the best of 15 years of Elijah Company articles. Find our more HERE>>

Turning Hearts: Davis Seminar Set (8 CDs)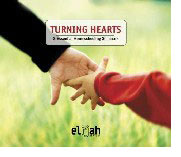 The Best of Chris and Ellyn Davis, this set contains seminars given by Chris and Ellyn Davis of The Elijah Company at home schooling conventions. The set contains all of the favorites that home schoolers ask for over and over. People have told us this set of CDs changed their lives. Find out more about them HERE>>


Angel in the Marble/Davis Seminars Set
Order a combination of I Saw the Angel in the Marble and the Davis Seminars CDs HERE>>