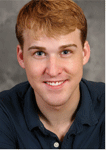 Survey on Dating, Courtship and Boy/Girl Relationships!!!

From Blake Davis:
Thanks to all of you who have taken the time to contribute to our boy/girl relationships survey. We're taking the survey down the end of this month, so if you haven't already shared your questions and opinions with us, please go ahead and do so.
Please take a few minutes and respond to my dating/courtship/relationships survey. It won't take very long and I would appreciate it very, very much.
And if you have a personal story about your dating/courtship or getting married as a home schooler, I'd love to hear it. You can contact me at cblakedavis@gmail.com.
CLICK HERE TO TAKE THE SURVEY ON DATING/COURTSHIP AND BOY/GIRL RELATIONSHIPS.

Developing Healthy Gender Identity
by Ellyn Davis
View past ejournals HERE>> Sign up for our newsletter below.
For the past month, my son Blake has been gathering information about dating, courting, and what tends to have worked and not worked for home schooled boy-girl relationships. (Please take his survey. GO HERE.) So I've been thinking a lot about the whole issue of what guys look for in a girl and what girls look for in a guy.

Then I recently spent two weeks in California with two of my sons and had the opportunity to interact with a lot of their friends. As I talked with some of the girls (or I should say, "young women") they knew, I heard a common refrain. The refrain was that, even among Christians, men expected women to be pretty, sexy, thin, etc.—in other words, conform to the media's image of what a woman should look and act like.

And as I listened to the guys talk about what kind of girl they were looking for, they pretty much confirmed what psychologist Mary Pipher, author of Reviving Ophelia has observed:
" [Because of cultural influences] One of the things that happens to young men is they end up thinking that the most important thing in a date, in a woman, is attractiveness. And there's actually a lot of research that this is true, unfortunately. They tend to see images of women not being the subjects of their own lives, but the objects of
other people's gaze. So they get a kind of a view of women as very beautiful, passive, sexually attractive. So it socializes men to think about potential mates, potential partners, not in terms of their sense of humor or character or common interest, but in terms of their breast size, and the shape they have and so on and so on."

During that same period of time, a friend sent me a video about the portrayal of women in the media. So I decided to devote this newsletter to sharing some thoughts about "gender conditioning"—both my own thoughts and thoughts gleaned from others.

Why gender conditioning? Because it seems to me a lot of the boy-girl relationship difficulties stem from confusing gender messages in our society.

Personally, I believe that one of the greatest challenges facing Christian parents nowadays is to create a healthy sense of gender identity in their children.

What is gender identity?

What is gender identity? Gender conditioning? Gender performance? Gender identity is a person's sense of identification with either the male or female sex, as manifested in appearance, behavior, and other aspects of a person's life. Gender conditioning is the messages a culture gives about what is appropriate for someone based on their gender (the society's "ideal" of what a man should be like and what a woman should be like). Gender performance refers to how people act and present themselves to the world based on their gender identity.

How is gender conditioning accomplished?

There are many studies that show children are exposed to gender stereotypes from the moment they are born. Newborns are given pink or blue caps to wear in the hospital nursery and their parents are given free samples and coupons for his or her diapers or other gender specific products. When the newborn comes home, the nursery is usually decorated with colors and images that suggest masculinity or femininity such as trucks, footballs, baseballs, or cowboys for boys and frilly pastels of ballerinas, ponies, or romantic themes for girls.

Girls receive the message that they are supposed to be nurturing, passive, cooperative and emotional, while boys are trained to be independent, aggressive, assertive, and ambitious.

Other studies show that parents are more likely to roughhouse with their sons and coddle their daughters, and boys are typically discouraged from "girlish" activities like dressing up while girls are discouraged from "boyish" activities like playing with trucks, but are instead steered towards activities generally associated with domestic life. Boys children who show anger get attention and girl children who show anger are told they are not "being nice." Boys are expected to be loud while girls are expected to be quiet. In addition, girls are usually given gender-stereotyped household chores.

At a very young age, children can describe how boys and girls are "supposed" to act. Much of this information comes from observing the gender stereotypes that children are exposed to every day.

Recent studies have shown that children spend an average of 1,456 hours watching TV a year. Television female characters are usually romantic, emotional, and incapable of functioning without a man in their lives and are often portrayed as ditzy airheads. Television male characters are either portrayed as more tough, macho, active, enterprising, and bold or as insecure, devious bumblers who are always trying to "pull one over" on the women in their lives. Neither gender really respects the other.

During that 1,456 hours of television watching, children will view at least 20,000 commercials that reinforce messages about what it means to be male or female in our culture. A 2007 study by Handel, Cahill, and Elkin shows that children who watch substantially more TV exhibit more heavily stereotyped attitudes about boys and girls.

In addition to television, children are exposed to a myriad of other media messages about boys and girls through movies, print ads in popular children's and teenager's magazines, billboards, and images on products.

All of that media exposure reinforces messages about what it means to be male or female in our culture and it also cements an image of the "ideal man" or "ideal woman" in the minds of our young people.
I'll end this article here and pick it up again next time, but I want to share two videos about how the media conditions children to think a certain way about males and females, particularly females.
Here is another excellent video by the author of Reviving Ophelia, one of the few books available the analyzes the effects of the constant media barrage on girls' self-concepts:
You can watch the full length, 35 minute long video HERE.
Until next time....
Ellyn

Resources

Endangered Minds by Jane Healy explains why children (and adults) today have shorter attention spans, are less able to concentrate, and are less able to absorb and analyze information than any previous generation. In short, people today do not know how to think. And why don't they know how to think? Because when they were growing up they seldom were in the company of thinking adults.
Reviving Ophelia by Mary Pipher is one of the few good books about the difficulties adolescent girls face in navigating a society that forces them to choose between being shunned for staying true to themselves and struggling to stay within a narrow definition of female.



I Saw the Angel in the Marble
With over 4,000 copies sold in just a few months, I Saw the Angel in the Marble is becoming a home schooling best seller!
This book represents the best of 15 years of Elijah Company articles. Find our more HERE>>