Don't Worry, Be Happy!

by Ellyn Davis
View past ejournals HERE>> Sign up for our newsletter below.

This is Part 3 of a series of articles on happiness. You can read Part 1 HERE and Part 2 HERE.
I'm not sure why I'm even writing on this topic. Perhaps because I just went through a several year stint adjusting to major life changes such as children leaving home, parents dying, loss of a beloved animal companion, rearrangement of family relationships, closing of a family business, and, yes, reaching a milestone birthday.
For the past five or so years, I've been in transition from one set of life roles to another. And transition is never easy. No matter how staunch your belief in God, life transitions tend to carry with them a sense of loss as one chapter of your life comes to an end another begins.
So it's no wonder that last month a study caught my eye about how women have become more and more unhappy in the past 30 years and how they also tend to grow sadder as they grow older...which prompted me to write this article. (You can read the study HERE if you want.)
Ever since I read that study on women's declining happiness, I've been researching what it is that makes us happy, and how we can become even happier than we already are. And in this article and the next, I'll share a distillation of what I've learned.
But first, thank you for your comments. Many of you took the time to give me feedback on the articles. The most common comment was something along the lines of, "But isn't our society already just one big selfish, hedonistic pursuit of happiness?"
So, let me begin with a disclaimer. I'm not encouraging irresponsible, selfish, addictive, hedonistic, obsessive pursuit of happiness. To me, that kind of behavior is more an attempt to escape unhappiness than it is a pursuit of happiness.
We are a society intent on finding ways of sedating and controlling our uncomfortable, nagging feelings of unhappiness. If we can't dull our inner unhappiness through some sort of "drug" (any activity or substance that we use to keep our unhappiness at bay, including social activities, exercise, sports, work, making money, church, sex, eating, as well as activities that involve the use of addictive substances), then we will try to do so by manipulating people and situations. So we are not really maximizing our happiness…we are trying to minimize our unhappiness.
In fact, studies report that having as many pleasures as possible or being able to amplify pleasure (for example, by taking a drug), doesn't add to overall happiness.

And, in case you think that money is a key component of happiness, you're wrong.

Scientists report that, "being richer... isn't making us happier." Research suggests that richer countries do tend to be happier than poor ones, but once people have food, clothing, and shelter, extra money does not seem to make them much happier.

That said, let's examine three universally agreed-upon components of happiness.
Components of Happiness
1. Healthy Relationships

One of the most important influences on happiness is our relationships. People who have close and supportive family members and friends tend to score high on life satisfaction, while those without close friends and family or who are involved in dysfunctional relationships are more likely to be dissatisfied with their lives.

According to happiness research, friendship has a much greater effect on a person's happiness than income. One economist, Professor Oswald at Warwick University in England, devised a formula to determine how much money a person must have to compensate for lack of friends. The answer is $84,110 (£50,000).

2. Meaning and Purpose

The second vital ingredient to happiness is having meaning in life—a belief that who you are and what you are doing contributes to some larger purpose. Your life's meaning is usually derived from your belief in something greater than yourself - from religion, spirituality or a philosophy of life. Another element of meaningful living is the ability to accomplish fulfilling goals that are in line with your values, interests, talents and strengths. Life satisfaction is diminished when a person tries to achieve goals that are uninteresting or a poor fit for them or when a person fails to reach important goals.

3. Satisfaction with Self

A final factor that influences the life satisfaction of most people is a sense of personal worth. Healthy self-esteem leads to satisfaction with the self, with religious or spiritual life, with learning and growth, and with leisure. Knowing what your gifts and talents are, and then expressing them through your work, play, and relationships leads to greater happiness. However, low self-esteem or a low sense of self-worth is a powerful source of dissatisfaction with life.

Happiness and the 80/20 Principle

One of the most cherished tenets of business is the "80/20 Principle." This scientifically proven principle says there is always an imbalance between causes and results, inputs and outputs, and effort and reward, and that imbalance generally assumes the proportions of 20% to 80%. So the key to good business management is to find the 20% of the resources, products and procedures that most benefit the business and enhance them, and to find the 80% that least benefits the business and figure out ways to either eliminate it or make it part of the 20%.

OK, so what does this have to do with increasing the amount of happiness in our lives?
As Richard Koch, author of The 80/20 Principle explains, "We consistently undercultivate what is important." Koch says,
Twenty percent of what we do leads to 80 percent of the results we seek [in this case, happiness]; but 80 percent of what we do leads to only 20 percent. We are wasting 80 percent of our effort on low-value outcomes.
The depressing fact of the 80/20 principle is that we are spending a lot of our time, energy, and money on things that have little value to us and contribute very little to our happiness. But the promise of the 80/20 principle is that, once we put it into practice, we can work less, enjoy more, earn more, and achieve more.

Richard Koch's book The 80/20 Principle is one of the most important books I've ever read and I highly recommend everyone read it. In the next newsletter on happiness, I will share how you can use the 80/20 principle to create a happier, more fulfilling life.
Ellyn
Resources
The 80/20 Principle by Richard Koch. Did you know that 80% of your success in any endeavor comes from 20% of your efforts? The 80/20 Rule is a double edged sword, because 80% of your activity will only produce 20% of the results you want, so it's better to zero in on the 20% in every area—your personal life, your relationships, your business—that produces the most results. Koch not only thoroughly explains the 80/20 Principle and the effect it has on all aspects of your life and business, but he gives valuable "keys" for enhancing the 20% that creates the real results.
The Path of Least Resistance by Robert Fritz. I love Robert Fritz' work and have attended several of his workshops. To me, this is his most important book because it clearly explains how most of us tend to live our lives by taking the path of least resistance, instead of by making conscious choices about how we want our lives to be and then creating that life for ourselves like an artist creates a painting.
Your Life as Art by Robert Fritz. Robert's work is about recognizing what really matters to you, and then creating your life based on that. So in a way, he teaches you to nourish and equip your deepest desires and highest aspirations so that you can live a life centered around those. You are a creator, whether you acknowledge it or not. You create your relationships, your attitudes, your surroundings, your career, and yes, music and paintings and inventions and sculptures and books. So why not create the life you really care about? This book is about looking at your own life as a work of art that you create based on what really matters to you.



SALE PRODUCTS! Limited Quantities 30% Off! GO HERE>> to order.



We have the following WRITING IN NARRATIVE books available: The Reluctant Writer, Writing Man 1 & 2, and WIN Twin.
Left Brained Finance for Right Brained People is hands down the best book we've ever found about money and finances and how to manage both. It could be used as the core curriculum for a Money and Finance unit with junior highs and up or by parents to have an overall understanding of money and how it works so they can teach their children.




I Saw the Angel in the Marble
With over 4,000 copies sold in just a few months, I Saw the Angel in the Marble is becoming a home schooling best seller!
This book represents the best of 15 years of Elijah Company articles. Find our more HERE>>

Turning Hearts: Davis Seminar Set (8 CDs)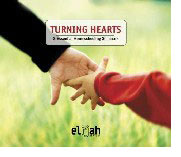 The Best of Chris and Ellyn Davis, this set contains seminars given by Chris and Ellyn Davis of The Elijah Company at home schooling conventions. The set contains all of the favorites that home schoolers ask for over and over. People have told us this set of CDs changed their lives. Find out more about them HERE>>


Angel in the Marble/Davis Seminars Set
Order a combination of I Saw the Angel in the Marble and the Davis Seminars CDs HERE>>


Building the Home School of Your Dreams is a 6 CD set taken from the From Home School To Home Business Seminar and features sessions by Chris Davis and Mary Hood. Find out more HERE>>