Telling Your Stories

by Ellyn Davis
View past ejournals HERE>> Sign up for our newsletter below.
Well, it seems that the rest of the world has finally figured out what home schooling families have known all along--that traditional schooling is based on past ideas of what is important to know and it thwarts creativity and the ability to learn what's really important to know. You'll find out below why I say that.
Usually this time of year I find a really good commencement speech to share with you. I love commencement speeches because they are based on the assumption that you are trying to impart all the wisdom you can possibly muster from your life to a group of kids who are just starting theirs. And you've only got about 30 minutes to distill everything you think is important for a young person to know into a somewhat interesting speech.
I've always thought it would be an interesting exercise for me to figure out what I would say if asked to give a commencement speech. Then I began thinking that I wanted to make sure that my kids knew all the things that I really considered important in life--not just academics or information, but values and understandings about life.
Also, since my mother died, I began thinking that I've never really shared all of my growing up memories with my children--just the ones that are randomly triggered by different events. Right now I'm in the process of gathering family memories about my parents and grandparents and I've realized that there were a lot of stories about their childhoods and adult life that they never told me. I guess the opportunities never came up to share them with me
So several months ago I went to Target and bought a pocket-sized Sony mp3 recorder. It fits into my pocket or purse and has a USB cable so I can transfer the files onto my computer. Whenever I think about something I want my children to know about me or about what I consider important, I will whip out my little recorder and talk about it.
It's been an amazingly cathartic process, plus it's caused me to remember a lot of things about growing up that I'd kind of forgotten--not just memories of events and feelings, but memories of how things were done in the age before cell phones and microwaves (an age my children have no clue ever existed).
Anyway, for this newsletter instead of sharing a commencement speech, I want to share two great videos I found online. Set aside about half and hour and watch these two videos. They are only about 15 minutes long each and will leave you inspired and more confident that you weren't actually as crazy as everyone thinks you are to have pulled your children out of the public schools.
Until next time....
Ellyn
With over 4,000 copies sold in just a few months, I Saw the Angel in the Marble is becoming a home schooling best seller!
This book represents the best of 15 years of Elijah Company articles. Find our more HERE>>

Turning Hearts: Davis Seminar Set (8 CDs)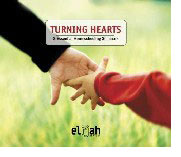 The Best of Chris and Ellyn Davis, this set contains seminars given by Chris and Ellyn Davis of The Elijah Company at home schooling conventions. The set contains all of the favorites that home schoolers ask for over and over. People have told us this set of CDs changed their lives. Find out more about them HERE>>


Angel in the Marble/Davis Seminars Set
Order a combination of I Saw the Angel in the Marble and the Davis Seminars CDs HERE>>


Building the Home School of Your Dreams is a 6 CD set taken from the From Home School To Home Business Seminar and features sessions by Chris Davis and Mary Hood. Find out more HERE>>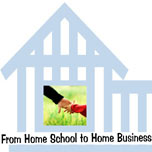 From Home School to Home Business
(14 CD Set)
If you missed one of our From Home School to Home Business Conferences, you missed a great time.People who attended told us that it changed their lives—not only in the area of home schooling, but also in the area of creating their own sources of home income.This set is huge and filled with useful and encouraging information about how to be successful at home schooling and at home business! Find out more about this life-changing set of CDs HERE>>
Building the Business of Your Dreams (8 CD Set) We've had requests for just the business portion of the From Home School to Home Business Seminar, so have developed a set of the business CDs from that set. It contains 8 CDs and includes sessions on The Entrepreneurial Mind, Multiple Streams of Home Income, Discovering Your Ideal Life and Ideal Business (2 CDs) , Developing a Business Plan (2 CDs), and The Importance of Business Relationships. Plus, there is a very important and insightful interview on Redeeming the Marketplace. Find out about this life-changing set of CDs HERE>>