Organic Play Dough at great savings!
Our friend Susan is a home schooling Mom and she is very concerned about her children's health. Her son, Liam is allergic to almost every chemical known to man, so Susan has to be very, very careful what she allows him to play with. When he gets together with other children and they play with Play Doh, Liam can't play. The dyes and chemicals in the dough can not only make him very sick, they might kill him.

To read the story of how Susan solved Liam's problem and how you can benefit from what she did, GO HERE>>



Home School and Home Business




Let Your Mortgage Make You Rich. A friend in my internet marketing group discovered this technique for paying down your mortgage incredibly quickly without making an extra payment or refinancing. Using her method, people are cutting a 30 year mortgage down to eight or nine years. It's true; without extra payments or refinancing – you could save tens of thousands of dollars - even hundreds of thousands - on what you pay for your home. And the best part is that the book comes with a money-back guarantee. If you don't save more on your mortgage than the book costs in the first 18 months of using the techniques, you'll get your money back.
Find out more about this money-saving book NOW!
With over 4,000 copies sold in just a few months, I Saw the Angel in the Marble is becoming a home schooling best seller!
This book represents the best of 15 years of Elijah Company articles. Find our more HERE>>

Turning Hearts: Davis Seminar Set (8 CDs)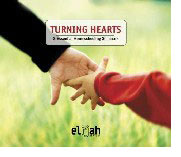 The Best of Chris and Ellyn Davis, this set contains seminars given by Chris and Ellyn Davis of The Elijah Company at home schooling conventions. The set contains all of the favorites that home schoolers ask for over and over. People have told us this set of CDs changed their lives. Find out more about them HERE>>


Angel in the Marble/Davis Seminars Set
Order a combination of I Saw the Angel in the Marble and the Davis Seminars CDs HERE>>


Building the Home School of Your Dreams is a 6 CD set taken from the From Home School To Home Business Seminar and features sessions by Chris Davis and Mary Hood. Find out more HERE>>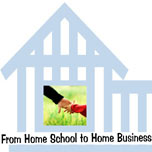 From Home School to Home Business
(14 CD Set)
If you missed one of our From Home School to Home Business Conferences, you missed a great time.People who attended told us that it changed their lives—not only in the area of home schooling, but also in the area of creating their own sources of home income.This set is huge and filled with useful and encouraging information about how to be successful at home schooling and at home business! Find out more about this life-changing set of CDs HERE>>
Building the Business of Your Dreams (8 CD Set) We've had requests for just the business portion of the From Home School to Home Business Seminar, so have developed a set of the business CDs from that set. It contains 8 CDs and includes sessions on The Entrepreneurial Mind, Multiple Streams of Home Income, Discovering Your Ideal Life and Ideal Business (2 CDs) , Developing a Business Plan (2 CDs), and The Importance of Business Relationships. Plus, there is a very important and insightful interview on Redeeming the Marketplace. Find out about this life-changing set of CDs HERE>>



SALE PRODUCTS!
Limited Quantities 30% Off!



We have the following WRITING IN NARRATIVE books available: The Reluctant Writer, Writing Man 1 & 2, and WIN Twin.
Left Brained Finance for Right Brained People is hands down the best book we've ever found about money and finances and how to manage both. It could be used as the core curriculum for a Money and Finance unit with junior highs and up or by parents to have an overall understanding of money and how it works so they can teach their children. GO HERE>> to order.