Last week for sale on new Audiobook of I Saw the Angel in the Marble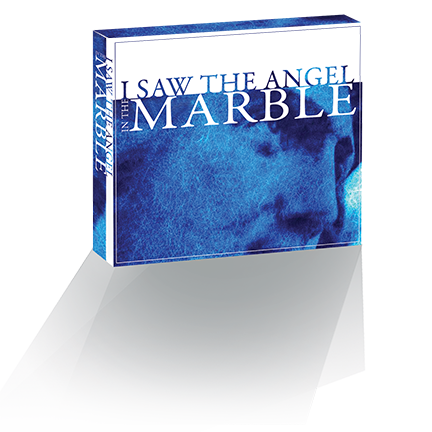 You can set your children free to become the individuals God created them to be. The book I SAW THE ANGEL IN THE MARBLE will explain how. This book has been called, "the cream of the crop" of homeschooling books, "a tremendous blessing for me and my whole family," "a wonderful book—a must read," "the best advice for schooling and parenting," "the 1st book that any new home school mom/dad should read, and "a breath of fresh air." Now the book is available as a set of 6 CDs read by one of its authors, Chris Davis, a popular speaker at homeschooling events. Chris also adds some extra material that is not in the original book. You can listen to an excerpt from the audio book at this link. ON SALE AT 25% OFF UNTIL SEPTEMBER 1, so CLICK HERE to get youraudiobook NOW!
NEW BOOK! I CARVED THE ANGEL FROM THE MARBLE is the companion book to I SAW THE ANGEL IN THE MARBLE and was compiled from articles that focus on the nuts and bolts of schooling at home and the everyday aspects of teaching and learning together. It also covers how to successfully teach the different major subjects. It is over 220 pages and takes a deeper look at the different elements that make home schooling a wonderful adventure. To order your copy: GO HERE>>


Diminishing Empathy
by Ellyn Davis

View past ejournals HERE>> Sign up for our newsletter below.
The last issue of the newsletter explained what researchers are discovering about multitasking. It seems that trying to do more than one thing at a time muddles the brain in a variety of ways. Here are just a few.
Multitasking adversely affects how you learn
Multitasking creates chemical reactions in your brain that resemble addiction
Multitasking produces stress
Multitasking actually reduces productivity
Multitasking creates shorter attention spans
The idea that multi-tasking, particularly with technology, causes information overload which causes distraction and decreased ability to learn or be productive has been supported by more and more research. But there is another hidden danger to multitasking that is even more disturbing than the ones listed above. There is some indication that heavy multi-tasking among children not only rewires their brain in such a way that it disrupts the natural learning process, but it also creates a lack of empathy and social connectivity, two of the characteristics of being human. Some scientists believe heavy multitasking, particularly with technology, can produce forms of autism resembling Aspergers Syndrome. In short, chronic multitasking in childhood can lead to an inability to relate to other people.

It seems strange that a high level of computer and cell phone use can actually cause an inability to relate to other people since cell phones, email, and websites like Skype, Facebook, MySpace and Twitter are all about social connectivity. But, actually, they aren't about real social connectivity, they foster virtual social connectivity—a form of social interaction that relies on brief interchanges and minimal face-to-face contact.

I've actually experienced this with a friend I once was very close to. We would spend hours together each week and we kept up with each other by phone when we couldn't actually be together. But once she discovered texting, most of our conversations began taking place by text in messages that were never over 160 characters long. The more she relied on texts to communicate, the less actual face-time she wanted to spend with me. Nothing really happened to make the relationship fade, it just gradually became reduced to a few texts every few days. And when I did see her, she spent a large part of our time together texting other people in the midst of our conversation. What had once been a rich, deep relationship of sharing our lives together became reduced to short snippets of contact. She had become unable to sustain the level of interaction and focus required in personal contact.

My experience correlates with recent studies that show people who spend a lot of their personal time on electronic devices (computers, cell phones, etc.) tend to be generally more scattered and less focused because their minds are always somewhere else and they tend to live in a virtual reality in their heads instead of being here and now and having real relationships with people and real interactions with life.

In a previous article I shared some of the research from Dr. Clifford Nass of Stanford University about how multitasking affects the ability to focus, to learn, and to remember what you've learned. Other Stanford studies have shown that increased dependence on technology has resulted in the diminishing of empathy by limiting the amount of human interaction that takes place. A recent analysis of 72 studies performed on nearly 14,000 college students between 1979 and 2009 showed a sharp decline in the empathy trait over the last 10 years.
Professor Poldrack from UCLA says, "There is a cost to the way that our society is changing. Humans are not built to work this way. We're really built to focus." The growing problem of lack of focus has been christened "attention deficit trait" by psychiatrist Edward Hallowell. "As our minds fill with noise, the brain gradually loses its capacity to attend fully and gradually to anything," he argues.

And Professor Nass at Stanford thinks the ultimate risk of heavy technology use is that it diminishes empathy by limiting how much people engage with each other, even if they are in the same room. "The way we become more human is by paying attention to each other, he said. "It shows how much you care."

Gary Small, a neuroscientist and author of the book iBrain, warns that children who spend their formative years multitasking lose out on chances to focus on developing crucial but slow-forming interpersonal skills. "With the weakening of the brain's neural circuitry controlling human contact, our social interactions may become awkward, and we tend to misinterpret—and even miss—subtle, non-verbal messages," he says. Such constant "attention switching" affects a person's ability to interact with others and Small fears may be causing a form of autism, particularly in children who are immersed in technology. Small states, "You can think of it along the scale of Asperger's syndrome, which is a mild form of it, where there's not social connectiveness." And one of the hallmarks of autism is a lack of empathy.

Mr. Nass at Stanford agrees and believes empathy is essential to the human condition. "We are at an inflection point," he says. "A significant fraction of people's experiences are now fragmented."

So what can we do?

The most obvious thing we can do is move slowly but surely in the direction of mono-tasking and encourage our children to do the same. But if you must multitask, researchers recommend you do the following:

DON'T multitask in the afternoon. Your brain struggles hardest to multitask in the afternoon and can easily overload.

MEDITATE. Brain scans of those who meditate indicate that meditation makes brains more efficient at paying attention, so there is more brain power available when doing two tasks at once.

PRACTICE multi-tasking with simple tasks, like folding the laundry, not with complex tasks like talking on the phone.

Other measures you might want to consider are:
Become a mono-tasker. Even when using electronic media such as the computer, try to focus on only one task at a time and minimize the amount of time you spend switching from one activity to another.
Spend face time with others. Build in as much face-to-face relational time with the people you love without distractions or interruptions.
Wean from screens. Keep the TV and computer off when you're not actually using them. The brain finds it almost impossible to not look at a TV screen or computer monitor when it is on. So turn them off.
Read more. Books require single focus.
Try to be in the moment. Multitasking takes you out of the here and now.
Until next time....
Ellyn


FREE e-book: A Strong Enough Why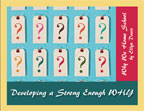 In the twenty-plus years I've homeschooled, I've spoken with thousands of other homeschooling parents and I've discovered that most problems with home schooling tend to occur because parents get hung up over the HOWs of home schooling. And the reason is, they don't have a strong enough WHY.
In Christian jargon, we might call the WHY a conviction and we could say that their home schooling efforts became a struggle because their conviction about home school ing was unclear or wavering.
Let's be realistic. Home schooling is not for everyone. Home schooling is a massive, full-time commitment, primarily for Mom. Done well, it requires a total reorientation of your life, not just four or five hours of your day.
This e-book will help you create a strong enough WHY about home schooling to propel you through any problems of HOW. You can read it HERE.
© Copyright 2011. Home School Marketplace
Any article appearing on this website may be copied or forwarded electronically provided that proper credit is given and that the article is not substantively modified. No article may appear in whole or in part in a publication sold for profit or as part of any commercial endeavor without the written consent of Home School Marketplace. Any reprint must include an acknowledgement of where it came from and the sentence "Sign up for the Home School Marketplace newsletter at www.homeschoolmarketplace.com."