Now Here! Two fantastic new products. Audiobook of I Saw the Angel in the Marble and the new book I Carved the Angel from the Marble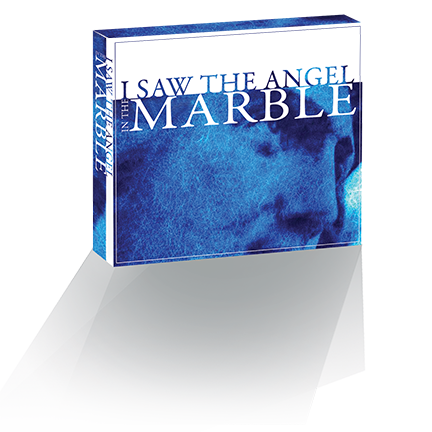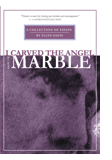 We're excited! We finally (after 5 years) came out with two fantastic new products. The first is an audiobook of the homeschool bestseller I SAW THE ANGEL IN THE MARBLE read by Chris Davis and the second is a sequel to I SAW THE ANGEL IN THE MARBLE called I CARVED THE ANGEL FROM THE MARBLE.
You can set your children free to become the individuals God created them to be. The book I SAW THE ANGEL IN THE MARBLE will explain how. This book has been called, "the cream of the crop" of homeschooling books, "a tremendous blessing for me and my whole family," "a wonderful book—a must read," "the best advice for schooling and parenting," "the 1st book that any new home school mom/dad should read, and "a breath of fresh air." Now the book is available as a set of 6 CDs read by one of its authors, Chris Davis, a popular speaker at homeschooling events. Chris also adds some extra material that is not in the original book. You can listen to an excerpt from the audio book at this link. ON SALE AT 25% OFF UNTIL SEPTEMBER 1, so CLICK HERE to get youraudiobook NOW!
I CARVED THE ANGEL FROM THE MARBLE is the companion book to I SAW THE ANGEL IN THE MARBLE and was compiled from articles that focus on the nuts and bolts of schooling at home and the everyday aspects of teaching and learning together. It also covers how to successfully teach the different major subjects. It is over 220 pages and takes a deeper look at the different elements that make home schooling a wonderful adventure. To order your copy: GO HERE>>


Addicted to Distraction
by Ellyn Davis

View past ejournals HERE>> Sign up for our newsletter below.
In the last issue of the newsletter I shared that many researchers are discovering all the good things we've believed about multitasking are mostly myths. Isn't multi-tasking supposed to be the absolute best use of our time? Doesn't multitasking make us more productive? It turns out the answers are no and no. And not only that, continual multitasking can have some serious side effects.
The most common culprits when it comes to modern-day multitasking are computers, cell phones, and TV.
It turns out that your objections to your kids spending hours and hours on their cell phones and in front of computers and TVs are valid. Researchers at the University of California, San Diego have determined that at home, people consume an average of 12 hours of media a day (when an hour spent on two devices at the same time such as watching TV while using the internet counts as two hours. That compares with five hours in 1960. In addition, computer users visit an average of 40 Web sites a day. Computer users at work change windows or check e-mail or other programs nearly 37 times an hour. This means that we are constantly switching our attention from one thing to another which is unnatural for the way our brain is wired and creates "mind muddle."
Here's just a short list of what they are discovering about multitasking:

Multitasking adversely affects how you learn

Multi-tasking affects the brain's learning systems, and as a result, we do not learn as well when we are distracted, so report scientists at UCLA.

"Multitasking adversely affects how you learn," said Russell Poldrack, UCLA associate professor of psychology. "Even if you learn while multi-tasking, that learning is less flexible and more specialized, so you cannot retrieve the information as easily. Our study shows that to the degree you can learn while multi-tasking, you will use different brain systems." Poldrack adds that his data supports the common sense idea that , "When distractions force you to pay less attention to what you are doing, you don't learn as well as if you had paid full attention."

The researchers used magnetic resonance imaging (fMRI) to examine brain activity and function in groups of subjects who focused on learning a single task and subjects who were distracted by beeps while learning the task and found that, although people could learn the task either way, those who were not distracted did much better on the task than those who were distracted and, in a follow-up session, those who were distracted had a significantly reduced ability to remember the task.

"Our results suggest that learning facts and concepts will be worse if you learn them while you're distracted," Poldrack said. The studies showed that multi-tasking bypasses the normal way that people learn which is to process one stream of information at a time.

So next time someone tells you, "I can text and listen to you at the same time," you can tell them they're wrong. It turns out that the brain can barely handle two streams of information at once, and even when it does, it is incapable of simultaneously making a decision. That's why researchers have concluded that talking on the phone while driving is a near equivalent to driving drunk.

Multitasking creates chemical reactions in the brain that resemble addiction

Scientists say when we juggle many things at once, our ability to focus is being undermined by bursts of information. These affect parts of the brain that control primitive impulses to respond to immediate opportunities and threats. The stimulation provokes excitement — the release of a "dopamine squirt" that researchers say can be addictive. In its absence, people feel bored.

The biggest culprits are cell phones, e-mail, TV and computers because these are the things people tend to multitask with the most. "The technology is rewiring our brains," said Nora Volkow, director of the National Institute of Drug Abuse and one of the world's leading brain scientists.

So next time your kids tell you, "I'm bored" when you've asked them to turn off the electronics, you know why. They are stimulation junkies going through dopamine withdrawal.

Multitasking produces stress

While many people say multitasking makes them more productive, research shows otherwise. Heavy multitaskers actually have more trouble focusing and shutting out irrelevant information, scientists say, and they experience more stress. And scientists are discovering that even after the multitasking ends, fractured thinking and lack of focus persist.

Multitasking actually reduces productivity

In tests conducted at Stanford University, multitaskers did a significantly worse job than the non-multitaskers filtering irrelevant information, took longer than multi-taskers to switch among tasks, and were less efficient at juggling problems. The Stanford tests also showed that multitaskers tended to search for new information rather than accept a reward for putting older, more valuable information to work and seemed more sensitive than non-multitaskers to incoming information.

Clifford Nass, a communications professor at Stanford states, "…we've got a large and growing group of people who think the slightest hint that something interesting might be going on is like catnip. They can't ignore it." But the scary part, says Nass, is that chronic multi-taskers can't shut off their multi-tasking tendencies when they're not multi-tasking.

Multitasking diminishes empathy

The idea that multi-tasking, particularly with technology, causes information overload which causes distraction and decreased ability to learn or be productive has been supported by more and more research. But there are other hidden dangers to multi-tasking. The first is that it significantly contributes to stress and stress hormones have been shown to reduce short-term memory. But the second multitasking danger is even more disturbing. There is some indication that heavy multitasking among children not only rewires their brain in such a way that it disrupts the natural learning process, but it also creates a lack of empathy and social connectivity, traits of being human. Some scientists believe heavy multitasking, particularly with technology, can produce forms of autism such as Aspergers Syndrome.

I'll address those studies in the next newsletter.
Til then...have a great week!
Ellyn


FREE e-book: A Strong Enough Why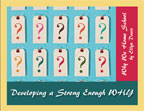 In the twenty-plus years I've homeschooled, I've spoken with thousands of other homeschooling parents and I've discovered that most problems with home schooling tend to occur because parents get hung up over the HOWs of home schooling. And the reason is, they don't have a strong enough WHY.
In Christian jargon, we might call the WHY a conviction and we could say that their home schooling efforts became a struggle because their conviction about home school ing was unclear or wavering.
Let's be realistic. Home schooling is not for everyone. Home schooling is a massive, full-time commitment, primarily for Mom. Done well, it requires a total reorientation of your life, not just four or five hours of your day.
This e-book will help you create a strong enough WHY about home schooling to propel you through any problems of HOW. You can read it HERE.