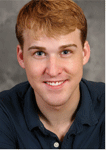 New Survey on Dating, Courtship and Boy/Girl Relationships!!!

THANKS SO MUCH to all of you who have responded to our home schooling survey and told us what you want to hear more about. If you still haven't taken that survey, you can GO HERE NOW and share your opinions.
But now our son Blake would like your input. This is from him::
I grew up listening to James Dobson and reading Raising a Modern Day Knight, I Kissed Dating Goodbye, Boy Meets Girl, Best Friends for Life, Five Love Languages, etc.

Lately God has been really putting on my heart the study of dating/courtship, honoring of the opposite sex, conservative boundaries, etc. During this process, the pastor of the church group I attend did a full four-week course on dating, and –even after all of those great books I read- it was the best "dating" talk I've ever heard.
I really respect this guy's opinions and views, and I'm going to try to convince him to sit down with me and let me ask him some of the hard-hitting questions about dating/courtship, pre-marriage, sex and other relationship questions that everybody is trying to figure out.

So my question to you is this: If you had an opportunity to sit down with Dr. Gary Chapman, James Dobson, Joshua Harris, and anyone else whose opinions you respect about dating/courtship and boy/girl relationships, what five questions would you ask them?
Please take a few minutes and respond to my dating/courtship/relationships survey. It won't take more than a few minutes of your time and Iwould appreciate it very, very much.
And if you have a personal story about your dating/courtship or getting married as a home schooler, I'd love to hear it. You can contact me at cblakedavis@gmail.com.
CLICK HERE TO TAKE THE SURVEY ON DATING/COURTSHIP AND BOY/GIRL RELATIONSHIPS.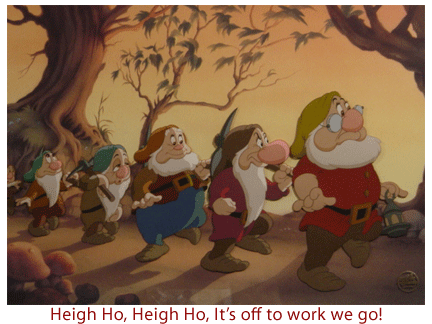 Kids and the 10,000 Hour Rule
by Ellyn Davis
View past ejournals HERE>> Sign up for our newsletter below.
I recently finished reading the book Outliers by Malcolm Gladwell. Anything Gladwell writes is well worth reading, but this book is especially so because it's an analysis of hidden factors in people's childhoods that are critical to their success as adults.
I actually read the book on a cruise ship. My son, James works for Carnival Cruise Lines and had gotten me on his ship as a family member.( It's his birthday today, by the way!) I took the book to read with me while I was onboard.

Anyway, I was carrying it with me to breakfast one morning and was in the elevator on my way to the Lido Deck for the breakfast buffet. The elevator stopped at the floor above mine and three affluent-looking business men got on. You know the type--carefully casual expensive golf shirts and shorts, designer sandals, $100 haircuts, big gold rings with crests, and a "Look at me, I'm more successful than you are" expression on their faces.

The men all glanced first at me (who looked like a typical home school mom) and then at the book, then back at me. I could tell they were puzzled and couldn't quite make the connection in their minds between me and the book. Finally, one of them spoke. "Is that book any good? Our boss told us we should read it, but we haven't yet."

I had to laugh because here they were successful, affluent business leaders whose boss, mind you, had made the very book I had in my hand required reading for all of his upper management and I was reading it before they were.

Anyway, the book asks and answers the question, "Why do some people succeed far more than others?" and makes the case that the achievements of "outliers"--those people whose achievements fall outside normal experience--are less about talent than they are about about opportunity and hard work.

Hard Work and the 10,000 Hour Rule

Anders Ericsson of Florida State University studied thousands of students at Berlin's elite Academy of Music and found that those violinists with the potential to become world-class soloists had put in roughly 10,000 hours of practice by the time they were twenty years old. By contrast, the merely good students had totaled tight thousand hours, and the future music teachers had totaled just over four thousand hours.

Gladwell writes,
"Ericsson and his colleagues than compared amateur pianists with professional pianists. The same pattern emerged. The amateurs never practiced more than about three hours a week over the course of their childhood and by the age of twenty they had totaled two thousand hours of practice. The professionals, on the other hand, steadily increased their practice time every year, until by the age of twenty they, like the violinists, had reached ten thousand hours."

"The striking thing about Ericsson's study is that he and his colleagues couldn't find any 'naturals,' musicians who floated effortlessly to the top while practicing a fraction of the time their peers did. Nor could they find any 'grinds,' people who worked harder than anyone else, yet just didn't have what it takes to break the top ranks. Their research suggests that once a musician has enough ability to get into a top music school, the thing that distinguishes one performer from another is how hard he or she works. That's it. And what's more, the people at the very top don't work just harder or even much harder than everyone else. They work much, much harder."

"The idea that excellence at performing a complex task requires a critical minimum level of practice surfaces again and again in studies of expertise. In fact, researchers have settled on what they believe is the magic number for true expertise: ten thousand hours."

Other researchers have reached the same conclusions. In study after study of composers, basketball players, fiction writers, ice skaters, concert pianists, chess players, and even master criminals, ten thousand hours of practice is required to achieve the level of mastery associated with being "world-class" in anything. It takes the brain this long to assimilate all it needs to know to achieve true mastery.
The Ten Year Rule

Still other studies call it "The Ten Year Rule." It seems you have to put in at least a decade of focused effort to master anything and become a leader in your field. A 1985 study of 120 elite athletes, performers, artists, biochemists and mathematicians led by University of Chicago psychologist Benjamin Bloom concluded that every single person in the study took at least a decade of hard study or practice to achieve international recognition. Olympic swimmers trained for an average of 15 years before making the team; the best concert pianists took 15 years to earn international recognition. Top researchers, sculptors and mathematicians put in similar amounts of time.

In a large collection of expert reviews, the Cambridge Handbook of Expertise and Expert Performance, the conclusion is that what we commonly call "talent" or "genius" arises not from innate gifts but from the combination of adequate (but not necessarily extraordinary) natural ability, quality instruction and mentoring, and lots and lots of work.

Thomas Edison was fond of saying that genius is 99% perspiration and 1% inspiration, but all of the recent research suggest that "genius" is 1 percent inspiration, 29 percent good instruction, mentoring, and encouragement, and 70 percent perspiration. In other words, geniuses are made, not born.

"It's complicated explaining how genius or expertise is created and why it's so rare," says Anders Ericsson, the professor of psychology at Florida State University who edited the handbook. "But it isn't magic, and it isn't born. It happens because some critical things line up so that a person of good intelligence can put in the sustained, focused effort it takes to achieve extraordinary mastery."

"These people don't necessarily have an especially high IQ, but they almost always have very supportive environments, and they almost always have important mentors. And the one thing they always have is this incredible investment of effort."

Ericsson says. "It's funny, really. On one hand it's encouraging: it makes me think that even the most ordinary among us should be careful about saying we can't do great things, because people have proven again and again that most people can do something extraordinary if they're willing to put in the exercise. On the other hand, it's a bit overwhelming to look at what these people have to do. They generally invest about five times as much time and effort to become great as an accomplished amateur does to become competent. It's not something everyone's up for."

Next time I'll share about the other ingredients essential to success: supportive environments and important mentors.

Until next time....
Ellyn

Resources

Outliers by Malcolm Gladwell. This book deserves a spot on everyone's bookshelf and should be required reading for high school students, along with Gladwell's other two books The Tipping Point and Blink. It is a discussion of the critical but usually unacknowledged factors that contribute to success in any endeavor.



I Saw the Angel in the Marble
With over 4,000 copies sold in just a few months, I Saw the Angel in the Marble is becoming a home schooling best seller!
This book represents the best of 15 years of Elijah Company articles. Find our more HERE>>
Turning Hearts: Davis Seminar Set (8 CDs)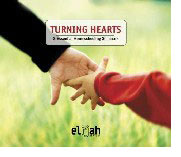 The Best of Chris and Ellyn Davis, this set contains seminars given by Chris and Ellyn Davis of The Elijah Company at home schooling conventions. The set contains all of the favorites that home schoolers ask for over and over. People have told us this set of CDs changed their lives. Find out more about them HERE>>


Angel in the Marble/Davis Seminars Set
Order a combination of I Saw the Angel in the Marble and the Davis Seminars CDs HERE>>