New Audiobook!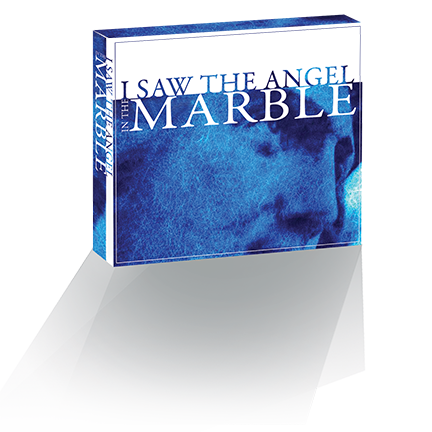 You can set your children free to become the individuals God created them to be. The book I SAW THE ANGEL IN THE MARBLE will explain how. This book has been called, "the cream of the crop" of homeschooling books, "a tremendous blessing for me and my whole family," "a wonderful book—a must read," "the best advice for schooling and parenting," "the 1st book that any new home school mom/dad should read, and "a breath of fresh air." Now the book is available as a set of 6 CDs read by one of its authors, Chris Davis, a popular speaker at homeschooling events. Chris also adds some extra material that is not in the original book. You can listen to an excerpt from the audio book at this link. CLICK HERE to get your audiobook NOW!
NEW BOOK! I CARVED THE ANGEL FROM THE MARBLE is the companion book to I SAW THE ANGEL IN THE MARBLE and was compiled from articles that focus on the nuts and bolts of schooling at home and the everyday aspects of teaching and learning together. It also covers how to successfully teach the different major subjects. It is over 220 pages and takes a deeper look at the different elements that make home schooling a wonderful adventure. To order your copy: GO HERE>>


Here's to the Crazy Ones!
by Ellyn Davis

View past ejournals HERE>> Sign up for our newsletter below.
Steve Jobs died last week. He was 56 years old. I've never had an IPod, an IPhone, an IPad or a Mac, but I admired the man. He was a true innovator whose inventions and ideas have so changed our culture that they now set the standards for what music players, cell phones, computers, and animated movies should be like.
But more than that…Steve Jobs was an inspiration.
In this day and age, he would probably have been aborted and the world would never have known about him, but, fortunately, he was born at a time when abortions were hard to get. (Makes you think about how many potential world-changers we lose every year to abortion, doesn't it?)
His pregnant single mother arranged for him to be adopted, but when he was born he was refused by the couple scheduled to adopt him when they learned he was a boy. Another couple, who eventually adopted him, was turned down by his birth mother at first because they didn't have college degrees.
He was a college dropout who tinkered around in his garage with the idea for an innovative new personal computer, but was so strapped for cash he had to sell his minivan to fund the development of the first Macintosh. At the height of the Mac's success, he was fired from Apple, the company he founded. He regrouped and invested in Pixar animation which almost failed until it came out with one of the most original animated films to date—Toy Story. Then, in spite of fighting pancreatic cancer, he still championed the development of the IPod, IPad, and IPhone.
At the time of his death, Steve Jobs had a net worth of over 8 billion dollars and had forever changed the direction of the computer, music, and cell phone industries as well as the course of animated films. He was one of the "crazy ones" who changed our everyday lives for the better.
Here are some of the things I liked about him:
Steve Jobs anticipated future trends that helped Apple become the dominant force in the digital music market.
"There's an old Wayne Gretzky quote that I love. 'I skate to where the puck is going to be, not where it has been.' And we've always tried to do that at Apple. Since the very, very beginning. And we always will."

Steve believed that, at its best, education challenges us to make connections and solve problems. He called it "connecting the dots" and considered his life a series of connected dots.
"If I had never dropped in on that single course in college [a calligraphy course], the Mac would have never had multiple typefaces or proportionally spaced fonts."

He was able to turn failure into future success.
"I didn't see it then, but it turned out that getting fired from Apple was the best thing that could have ever happened to me. The heaviness of being successful was replaced by the lightness of being a beginner again, less sure about everything. It freed me to enter one of the most creative periods of my life."

Jobs learned to take a brick in the head and still keep going.
"Sometimes life hits you in the head with a brick. Don't lose faith. I'm convinced that the only thing that kept me going was that I loved what I did. You've got to find what you love. And that is as true for your work as it is for your lovers. Your work is going to fill a large part of your life, and the only way to be truly satisfied is to do what you believe is great work."

Steve Jobs believed that having a higher purpose doesn't just help you be successful in life, it redefines the meaning of the word "success."
"We're here to put a dent in the universe. Otherwise, why else even be here?"

He refused to settle for less than what he knew was possible.
"The only way to do great work is to love what you do. If you haven't found it yet, keep looking. Don't settle. As with all matters of the heart, you'll know when you find it. And, like any great relationship, it just gets better and better as the years roll on. So keep looking until you find it. Don't settle."

Steve Jobs exceeded every goal he set for himself. And he lived each day as if it were his last.

He was truly a crazy one. It would be nice if more of us were crazy like that.

Until next time....
Ellyn
Those of you who know me know that I collect commencement addresses and each year I share a speech or two I think is especially memorable. One of my all-time favorites is Steve Jobs' speech to the 2005 graduates of Stanford University. Here it is.

FREE e-book: A Strong Enough Why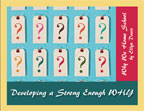 In the twenty-plus years I've homeschooled, I've spoken with thousands of other homeschooling parents and I've discovered that most problems with home schooling tend to occur because parents get hung up over the HOWs of home schooling. And the reason is, they don't have a strong enough WHY.
In Christian jargon, we might call the WHY a conviction and we could say that their home schooling efforts became a struggle because their conviction about home school ing was unclear or wavering.
Let's be realistic. Home schooling is not for everyone. Home schooling is a massive, full-time commitment, primarily for Mom. Done well, it requires a total reorientation of your life, not just four or five hours of your day.
This e-book will help you create a strong enough WHY about home schooling to propel you through any problems of HOW. You can read it HERE.