Now Here! I Carved the Angel from the Marble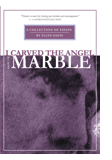 We're excited! We finally (after 5 years) came out with a sequel to I Saw the Angel in the Marble! It"s called I Carved the Angel from the Marble and focuses on the nuts and bolts of homeschooling and teaching the different subjects at home.
I Carved the Angel from Marble is a compilation of many of THE BEST OF 15 YEARS OF ELIJAH COMPANY AND HOME SCHOOL MARKETPLACE ARTICLES. The articles were written over the course of many years. The articles first appeared in the Elijah Company catalogs or were sent to the over 20,000 families who subscribed to the Elijah Company or Home School Marketplace e-Newsletters.
To order your copy: GO HERE>>

A Birthday for Journeyed Lungs

by Blake Davis

Note: This article is by Blake Davis who was never expected to survive his first day of life but who will be 25 on June 2.

View past ejournals HERE>> Sign up for our newsletter below.

"Disturb us, Lord, when we are too well pleased with ourselves, when our dreams have come true because we have dreamed too little, when we arrive safely because we have sailed too close to shore. Disturb us, Lord, to dare more boldly to venture on wider seas where storms will show Your mastery; where losing sight of land we shall find stars. We ask You to push back the horizons of our hopes; we ask You to push in the future in strength, courage, hope, and love." – Sir Francis Drake - 16thcentury English sailor

I'm running a little past 1am. This is very uncommon as I'm usually in bed by midnight, but my socialite side changed my schedule this night, and sometimes—even in late nights—you just need to run.

My watch says that according to the training schedule I'm using I should have switched to walking awhile back, but I'm still running, feeling the air hit my lungs, deep in thought with self and conversation with God.

You see it's my birthday in a few days... the big two five, quarter of a century as my brothers keep reminding me (which is fair, since I did the same to them a few years back). At 16 you can drive, 18 you are a legal adult, 21 you are a more official legal adult, but then 25 is the last milestone with perks—you get a better rate on your insurance and you can rent cars. The only other change is that you are no longer the youthful sounding 24, but 25, a number that just rings with responsibility and expectation of 'having things together'. But for me it's a bit more than that....

As I'm running and thinking deeply to myself and conversing with God, what I'm saying is "25... I'll be 25 years old... Papa God... what a life I've lived, I honestly never thought that I would make it to 25."

"WOAH! Hold up Blake! Way to be dramatic!"—you may be thinking. But let's take my story back a bit.

Exactly 25 years ago this Thursday I was born with a lung condition called Cystic Fibrosis. The doctors told my parents I wouldn't live past the first day of my life, then they said I wouldn't live past the first night of my life. Every day they repeated these morbid expectations saying "I have no idea how he survived the day/night, but don't get attached to him because he won't survive the night/day." This went on daily for the three weeks that I was in intensive care as a newborn.

My parents were incredibly good about never making me feel like I was an invalid and keeping all of their fears for my health and future out of my circle of awareness (heck, I don't remember even realizing I was sick as a child). However, somehow around 13 I stumbled upon some statistics over the Internet that led me to other statistics and more statistics. From there I went through most of my high school years thinking that I would have "passed on" by the time I was 25.

My 15 was like a normal persons 30.

All that being said...after a few intense conversations and agreements with God, scientific medical advancements adding a few years to the statistics, and the realization of some non-negotiable dreams I have that I refuse to leave this earth without fulfilling; I decided years ago that 25 was not going to be even close to my final number. And I'm sticking to that.

Stepping about 10 years into the future, to 1:20am on a surprisingly chilly California night in the very last days of May, 2011, now knowing the above information you are probably thinking "Wow! That is so exciting! What a great testimony of Gods goodness that you are alive and healthy and even ABLE to run!" and yes, while I feel the strength in my legs and the exciting cold bite in my journeyed lungs, that is EXACTLY what I am thinking and giving up as thanks to God!

Because of these facts this 25th birthday should be the most exciting of all, filled with rejoicing and thanksgiving to God , champagne toasts and great joy. However it's impossible to describe what it's like to come to a place where you feel like your life is on overtime. So while all of these thoughts are racing through my head faster than my legs are taking me up the road, while I do feel that jubilance and honor and thankfulness.... more than anything I just feel incredibly odd and out of sorts.

To anyone reading this who feels odd or out of sorts, who feels down or beaten or broken or old or simply just tired: Concentrate for a moment on that air flowing into your beautiful lungs, you have every right to steal those breaths just for yourself, to conquer that road you've been told over and over you'll never be able to run.

It's time to stretch those quads, lace up your Nikes and run.

Here's to the next 50 years to come!

Resources


I Saw the Angel in the Marble
With over 4,000 copies sold in just a few months, I Saw the Angel in the Marble is becoming a home schooling best seller!
This book represents the best of 15 years of Elijah Company articles. Find our more HERE>>
Turning Hearts: Davis Seminar Set (8 CDs)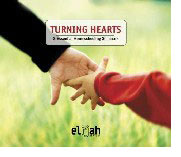 The Best of Chris and Ellyn Davis, this set contains seminars given by Chris and Ellyn Davis of The Elijah Company at home schooling conventions. The set contains all of the favorites that home schoolers ask for over and over. People have told us this set of CDs changed their lives. Find out more about them HERE>>


Angel in the Marble/Davis Seminars Set
Order a combination of I Saw the Angel in the Marble and the Davis Seminars CDs HERE>>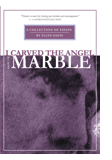 I Carved the Angel From the Marble
I Carved the Angel from the Marble is over 220 pages and takes an deeper look at the different elements that make home schooling a successful adventure in learning. Chapters cover how to recognize your "angels in the marble" and help set them free; how to get off the "hamster wheel"of activity if you feel overwhelmed and undersupported in your homeschooling efforts; how to develop your own scope and sequence of study for each child; how to teach the major subjects such as language arts, history, math and science in your homeschool; and much, much more!