Now Here! I Carved the Angel from the Marble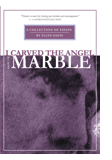 We're excited! We finally (after 5 years) came out with a sequel to I Saw the Angel in the Marble! It"s called I Carved the Angel from the Marble and focuses on the nuts and bolts of homeschooling and teaching the different subjects at home.
I Carved the Angel from Marble is a compilation of many of THE BEST OF 15 YEARS OF ELIJAH COMPANY AND HOME SCHOOL MARKETPLACE ARTICLES. The articles were written over the course of many years. The articles first appeared in the Elijah Company catalogs or were sent to the over 20,000 families who subscribed to the Elijah Company or Home School Marketplace e-Newsletters.
To order your copy: GO HERE>>

Put Down Your Burdern of Perfection
by Ellyn Davis
View past ejournals HERE>> Sign up for our newsletter below.
Those of you who have been reading my newsletters for a long time know that I am a commencement speech junkie. I collect good ones. And usually this time of year I find a really great commencement speech to share with you.

I love commencement speeches because they are based on the assumption that you are trying to impart all the wisdom you can possibly muster from your life to a group of kids who are just starting theirs. And you've only got about 30 minutes to distill everything you think is important for a young person to know into a somewhat interesting speech.

Commencement speeches are generally kind of like Polonius' advice to Laertes in Hamlet. Laertes was leaving home and his father Polonius (who is somewhat of a busybody) distills all the advice he can come up with and gives it to his son as a parting gesture. Most of you are familiar with what Polonius told Laertes, or at least familiar with parts of his advice. Here is Polonius' full "commencement" speech:

Give thy thoughts no tongue, Nor any unproportion'd thought his act.
Be thou familiar, but by no means vulgar:
Those friends thou hast, and their adoption tried, Grapple them unto thy soul with hoops of steel;
But do not dull thy palm with entertainment Of each new-hatch'd, unfledg'd comrade. Beware
Of entrance to a quarrel; but being in, Bear't that th' opposed may beware of thee.
Give every man thine ear, but few thy voice; Take each man's censure, but reserve thy judgment.
Costly thy habit as thy purse can buy, But not express'd in fancy; rich, not gaudy;
For the apparel oft proclaims the man, And they in France of the best rank and station
Are most select and generous, chief in that.
Neither a borrower nor a lender be; For loan oft loses both itself and friend,
And borrowing dulls the edge of husbandry. This above all- to thine own self be true,
And it must follow, as the night the day, Thou canst not then be false to any man.
I've always thought it would be an interesting exercise for me to figure out what I would say if asked to give a commencement speech. Then I began thinking that I wanted to make sure that my kids knew all the things that I really considered important in life--not just academics or information, but values and understandings about life.

Also, since my mother died, I began thinking that I've never really shared all of my growing up memories with my children--just the ones that are randomly triggered by different events. Right now I'm in the process of gathering family memories about my parents and grandparents and I've realized that there were a lot of stories about their childhoods and adult life that they never told me. I guess the opportunities never came up to share them with me.

So last year I bought a small Sony mp3 recorder. It fits into my pocket or purse and has a USB cable so I can transfer the files onto my computer. Whenever I think about something I want my children to know about me or about what I consider important, I will whip out my little recorder and talk about it.

It's been an amazingly cathartic process, plus it's caused me to remember a lot of things about growing up that I'd kind of forgotten--not just memories of events and feelings, but memories of how things were done in the age before cell phones and microwaves (an age my children have no clue ever existed).

The only commencement speech I've collected so far this year is by Anna Quindlen, a best-selling novelist and well-known writer for the New York Times. And this speech isn't even current. It was given in 1999.

Her speech is entitled: "Put down your burden of being perfect to get to the real amazing work of your life" and I"ve excerpted the gist of it below. You can read the full speech HERE.

I look at all of you today and I cannot help but see myself twenty-five years ago, at my own Barnard commencement. I sometimes seem, in my mind, to have as much in common with that girl as I do with any stranger I might pass in the doorway of a Starbucks or in the aisle of an airplane. I cannot remember what she wore or how she felt that day. But I can tell you this about her without question: she was perfect.

Let me be very clear what I mean by that. I mean that I got up every day and tried to be perfect in every possible way. If there was a test to be had, I had studied for it; if there was a paper to be written, it was done. I smiled at everyone in the dorm hallways, because it was important to be friendly, and I made fun of them behind their backs because it was important to be witty. And I worked as a residence counselor and sat on housing council. If anyone had ever stopped and asked me why I did those things--well, I'm not sure what I would have said. But I can tell you, today, that I did them to be perfect, in every possible way.

Being perfect was hard work, and the hell of it was, the rules of it changed. So that while I arrived at college in 1970 with a trunk full of perfect pleated kilts and perfect monogrammed sweaters, by Christmas vacation I had another perfect uniform: overalls, turtlenecks, Doc Martens, and the perfect New York City Barnard College affect--part hyperintellectual, part ennui. This was very hard work indeed. I had read neither Sartre nor Sappho, and the closest I ever came to being bored and above it all was falling asleep. Finally, it was harder to become perfect because I realized, at Barnard, that I was not the smartest girl in the world. Eventually being perfect day after day, year after year, became like always carrying a backpack filled with bricks on my back. And oh, how I secretly longed to lay my burden down.

So what I want to say to you today is this: if this sounds, in any way, familiar to you, if you have been trying to be perfect in one way or another, too, then make today, when for a moment there are no more grades to be gotten, classmates to be met, terrain to be scouted, positioning to be arranged--make today the day to put down the backpack. Trying to be perfect may be sort of inevitable for people like us, who are smart and ambitious and interested in the world and in its good opinion. But at one level it's too hard, and at another, it's too cheap and easy. Because it really requires you mainly to read the zeitgeist of wherever and whenever you happen to be, and to assume the masks necessary to be the best of whatever the zeitgeist dictates or requires. Those requirements shapeshift, sure, but when you're clever you can read them and do the imitation required.

But nothing important, or meaningful, or beautiful, or interesting, or great ever came out of imitations. The thing that is really hard, and really amazing, is giving up on being perfect and beginning the work of becoming yourself.

This speech really struck a chord with me because a lot of the pressure of home schooling is the feeling that you have to do it RIGHT, do it PERFECTLY and that you have to turn out PERFECT kids. It took me a long time to get over the perfection mentality and realize my only job was to help my kids with the skills and information that would allow to become who they really are--who God made them to be. They don't have to be perfect, they just have to be comfortable with who they are in the midst of a culture (Christian and secular) intent on molding them into someone they are not.
Ellyn

There are several chapters on helping children become who they really are in our latest book, I Carved the Angel from the Marble.

Resources


I Saw the Angel in the Marble
With over 4,000 copies sold in just a few months, I Saw the Angel in the Marble is becoming a home schooling best seller!
This book represents the best of 15 years of Elijah Company articles. Find our more HERE>>
Turning Hearts: Davis Seminar Set (8 CDs)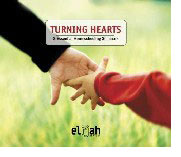 The Best of Chris and Ellyn Davis, this set contains seminars given by Chris and Ellyn Davis of The Elijah Company at home schooling conventions. The set contains all of the favorites that home schoolers ask for over and over. People have told us this set of CDs changed their lives. Find out more about them HERE>>


Angel in the Marble/Davis Seminars Set
Order a combination of I Saw the Angel in the Marble and the Davis Seminars CDs HERE>>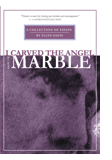 I Carved the Angel From the Marble
I Carved the Angel from the Marble is over 220 pages and takes an deeper look at the different elements that make home schooling a successful adventure in learning. Chapters cover how to recognize your "angels in the marble" and help set them free; how to get off the "hamster wheel"of activity if you feel overwhelmed and undersupported in your homeschooling efforts; how to develop your own scope and sequence of study for each child; how to teach the major subjects such as language arts, history, math and science in your homeschool; and much, much more!
Be sure to sign up for our ejournal! Sign up below. View past ejournals HERE>>