Now Here! I Carved the Angel from the Marble
Coming soon! An audio version of I Saw the Angel in the Marble read by Chris Davis!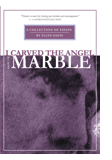 We're excited! We finally (after 5 years) came out with a sequel to I Saw the Angel in the Marble! It"s called I Carved the Angel from the Marble and focuses on the nuts and bolts of homeschooling and teaching the different subjects at home.
I Carved the Angel from Marble is a compilation of many of THE BEST OF 15 YEARS OF ELIJAH COMPANY AND HOME SCHOOL MARKETPLACE ARTICLES. The articles were written over the course of many years. The articles first appeared in the Elijah Company catalogs or were sent to the over 20,000 families who subscribed to the Elijah Company or Home School Marketplace e-Newsletters. To order your copy: GO HERE>>

Summer Learning Loss
by Ellyn Davis

View past ejournals HERE>> Sign up for our newsletter below.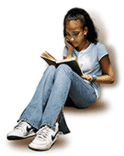 There is a very real phenomenon that occurs when children are out of school for the summer. It's called by various names—"summer slide," "summer setback," "summer slump"—but no matter what you call it, all the labels point to the fact that children tend to lose academic skills and knowledge over summer vacation. A common finding across numerous studies is that students tend to score lower on the same standardized test at the end of summer vacation than they did at the beginning.
I had never heard of this phenomenon when I was growing up because, to me, summer was a time I waited for all year so I could dive into as many books as possible and experiment with as much as possible without the interference of "school." Almost every summer since I've been born, in June my family has headed to our family beach cottage in Florida.

Throughout my childhood, right after school was out, we would pack up our old station wagon with clothing, toys, tackle, life vests, and whatever else we would need at the beach and my parents, my sisters and I, as well as assorted animals, would drive to the Florida panhandle for three weeks of sun, ocean, and visiting relatives. During those weeks of carefree sunny days, my best friends were my dog Penny, my cousin Betsy Lowery, my friend down the beach Elizabeth Henderson, our little sailboat, and books.

My grandfather subscribed to the Readers' Digest Condensed Books program so there was always a bookshelf bulging with condensations of the most recent novels, plus a whole lot of other books that had accumulated from past visitors to the cottage. There were also many books that my mother and her sisters and brothers had read as children--all of Louisa May Alcott's books, some of which are now out of print; lots of Henty books and Holling C. Holling and L. Frank Baum. They were all hardbound and early editions. If I had those books today, I could probably make a fortune selling them on E-Bay.

It was a virtual feast of books. One summer I read all of Louisa May Alcott's books, another I read Daphne DuMaurier's mystery novels, and another I read all of Mary Stewart's books about King Arthur. Once I even managed to complete Gone With the Wind. ("Land, Katie Scarlet...It's the only thing worth dying for.") Ah, literary bliss.

When my daughter came along, she became part of the beach cottage tradition, and she, being an avid reader, took up the torch and spent rainy days with her nose in a good book. But the boys were a different story. They were much more interested in figuring out how to set off firecrackers under the dock or how to catch stingrays than in spending their time at the beach reading.

That's when family read-alouds became such a vital part of our time together. We would start reading a good book aloud on the way down in the car (or listen to the audio), then continue reading it together once we got to the beach. Before long they started taking books down from the old bookshelf or bringing their own to read.

Next week I'm headed to the beach, and of course have a stack of books by my bed that I am reading. So, in honor of summer and good books, I thought I'd write a little about the importance of childred continuing to read during the summer.

In a 2009 government web cast, Secretary of Education Arne Duncan described summer learning loss as "devastating." Researchers conclude that summer learning loss is cumulative and is linked to achievement in grades 9 and beyond, separating college-track students from non-college-track students.
There is such concern over Summer Learning Loss that there is a National Summer Learning Association (NSLA). According to the NSLA students can lose about two months of grade level equivalency over the summer if they aren't actively engaged in learning. The breakdown goes something like this:
Mathematics—generally a loss of 2.6 months of grade-level equivalency
Reading—generally a loss of 2 months of grade-level equivalency
Homeschoolers are not immune to this problem. I've talked to many Moms who have to spend the first few weeks (or sometimes months) of the new school year getting their children back to their learning level at the end of the previous school year.

So, what can we do to prevent summer learning loss? Actually, it doesn't take very much effort. Having a child read a minimum of six books during the summer, a little bit each day, can prevent the reading-achievement losses that normally occur over those months. Your children can either read on their own or read aloud to you and other members of the family.

And just spending an hour or two a week doing math review prevents the math achievement losses.

If you're uncertain which books would be good choices for summer reading, I've created a list of my top recommendations of books for children at different age levels. You can read my lists HERE. Just choose the link to whichever age level you're interested in.

Resources


I Saw the Angel in the Marble
With over 4,000 copies sold in just a few months, I Saw the Angel in the Marble is becoming a home schooling best seller!
This book represents the best of 15 years of Elijah Company articles. Find our more HERE>>
Turning Hearts: Davis Seminar Set (8 CDs)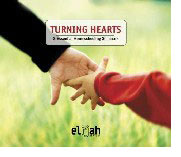 The Best of Chris and Ellyn Davis, this set contains seminars given by Chris and Ellyn Davis of The Elijah Company at home schooling conventions. The set contains all of the favorites that home schoolers ask for over and over. People have told us this set of CDs changed their lives. Find out more about them HERE>>


Angel in the Marble/Davis Seminars Set
Order a combination of I Saw the Angel in the Marble and the Davis Seminars CDs HERE>>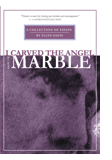 I Carved the Angel From the Marble
I Carved the Angel from the Marble is over 220 pages and takes an deeper look at the different elements that make home schooling a successful adventure in learning. Chapters cover how to recognize your "angels in the marble" and help set them free; how to get off the "hamster wheel"of activity if you feel overwhelmed and undersupported in your homeschooling efforts; how to develop your own scope and sequence of study for each child; how to teach the major subjects such as language arts, history, math and science in your homeschool; and much, much more!