Year end sale! 20% off and free shipping!


This is your chance to get our most popular books and CD sets at 20% off until the middle of January. This gives you six weeks to take advantage of these great buys and to present yourself or your friends with the encouragement you might need going into the rest of the home school year.
This special price includes shipping!
You can set your children free to become the individuals God created them to be. The books I SAW THE ANGEL IN THE MARBLE and I CARVED THE ANGEL FROM THE MARBLE will explain how. These books have been called, "the cream of the crop" of homeschooling books, "a tremendous blessing for me and my whole family," "a must read," "the best advice for schooling and parenting," "the 1st book that any new home school mom/dad should read," and "a breath of fresh air." Now both books are available at 20% off the regular retail price.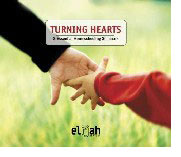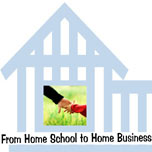 I SAW THE ANGEL IN THE MARBLE is also available as a set of 6 CDs read by one of its authors, Chris Davis, a popular speaker at homeschooling events. Chris also adds some extra material that is not in the original book. You can listen to an excerpt from the audio book at this link. CLICK HERE to get your ANGEL AUDIOBOOK now!
As a bonus, we are also having a sale on the books' companion CD set TURNING HEARTS: 8 ESSENTIAL HOME SCHOOLING SEMINARS as well as our other two popular seminar sets: BUILDING THE HOME SCHOOL OF YOUR DREAMS and BUILDING THE HOME BUSINESS OF YOUR DREAMS.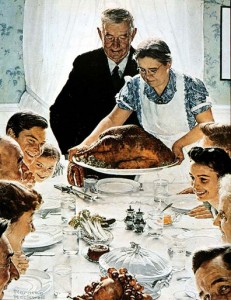 How to Survive the Relatives, A Primer in 12 Lessons

by Ellyn Davis

View past ejournals HERE>> Sign up for our newsletter below.
Part 3
This is the last installment in a three part series on "How to Survive the Relatives," Previous lessons have been: (1) Don't shoot the Messenger; (2) Get the Message; (3) Leave the policing to the cops and the judging to the courts; (4) Being Peter Pan is no fun without pixie dust; (5) Your little light may indeed be shining; and (6) Nobody thinks your children or pets are as cute as you do.

If you are like me, God will probably give you plenty of opportunities to practice these lessons during the holiday season.

Now for the last six lessons in your primer on "How to Survive the Relatives."
Lesson 7: Call a Christmas truce.
Many families have unfinished business to be settled and long-running arguments or topics that if discussed are sure to set the stage for an unpleasant day. Avoid disagreeable topics and focus on the positives of getting along. There's a wonderful story about a Christmas Truce that occurred during World War I on Christmas, 1914. British soldiers and enemy German forces laid down their arms, sang Christmas carols back and forth to each other, exchanged gifts and took part in impromptu games of football. You may want to read accounts of the Christmas Truce to your family as part of your homeschooling. If opposing armies can lay down their hostilities and become friendly with each other on Christmas, families should be able to do the same. You can start the "Christmas Truce" tradition in your own family.
Lesson 8: Make it easy to stay PG in a R-rated world.

If, in the past, relatives have wanted to play games, show videos, or engage in activities that you do not want your children to be a part of, be sure to pack wholesome or activities so you can present creative alternatives to what other relatives may suggest. Let your children understand beforehand that they may not be allowed to participate in some of the family activities.

Some activities we've found that everyone from 9 years old and up seems to enjoy are Rummikub, charades and flashlight tag at night. But also be prepared to be a good sport if the rest of the family decides it wants to go ahead with an activity you are not particularly pleased about. You don't have the right to decide how things should be done in anyone's home but your own.

Trust God to keep your children from harm. God is better able to keep our children pure than we are. At family gatherings children will often see, hear, or take part in things you do not allow at home. Of course you will try to monitor your children's interactions with others and gently redirect conversations and activities, but a certain amount of worldliness may be unavoidable.

If you really want to know and love your relatives, you must take them as they are. Relax. Your children won't be permanently damaged by a "taste" of the world, and it allows them to learn to treat other people like human beings, warts and all.

Lesson 9: Adjust your attitude.

Remember, we are ourselves sinners saved by grace. The only difference between us and our unsaved relatives is we have accepted the Lord's offer of salvation through Jesus Christ and allowed Him to influence how we should live.

Also, if our relatives are Christians but do not share our convictions about home schooling, family planning, abortion, political action, whether 9/11 was a conspiracy, or whatever, we must remember that God has put certain convictions in our hearts not because we are better than our relatives, but because God is loving and gracious. Having certain convictions does not make us "right" and them "wrong," it just makes our values different from theirs.

Elderly relatives may be particularly skeptical of your beliefs because they have lived long enough to see many newfound "convictions" come and go. We cannot attend a family gathering with a "holier than thou" or a "more enlightened than thou" attitude and expect a hearty welcome.

Lesson 10: Go with a clear conscience.

Are you harboring resentment, unforgiveness, or hatred toward a family member? Do you need to ask forgiveness from an offended relative? Have you ever fully reconciled with your parents? You can't expect your visit to be pleasant if you are guilty of contributing to strained relationships.

Lesson 11: Shoulder your portion of the load.

It's a lot of work to have other people in your home, even if they are family. So when you go to visit relatives, bring food, bedding or other items necessary to keep them from feeling presumed upon. Plan to assume more than your fair share of the cooking, cleaning, and other work involved in a family gathering (and prepare yourself and the children to work with a good attitude).

Lesson 12: Leave things cleaner than you found them.

A family gathering can generate an astounding amount of garbage, dirty dishes, soiled linens, and clutter. Be sure that you clean up after yourself and your children while you're there, and don't leave bags of trash, piles of dirty linens or dishes, unmade beds or any other cleaning up for your family to deal with after you're gone.

And please, if you have children in diapers, either find a way to dispose of the dirty diapers during your visit (not in the kitchen or bathroom trash cans) or bag them up and haul them off with you when you leave. No one else should ever have to deal with your children's dirty diapers.

Lesson 13: Thank God that you have a family.

I know that this primer is only supposed to have 12 lessons, but I couldn't resist making it a baker's dozen and throwing in one more lesson. This is the most important lesson of all and it puts all the other lessons in perspective.
Many people have no relatives to visit, no grandparents for their children, no parents or brothers and sisters who understand a side of them no one else can. Pray for your family. Express your gratitude to them. Become aware of their needs and make an effort to meet them. Regardless of your past experiences, be realistic about your family and the holidays, and accept some degree of family tension and stress as natural.
Merry Christmas and a Happy New Year!
Ellyn
Here's a children's retelling of the Christmas Story I thought was really cute:

FREE e-book: A Strong Enough Why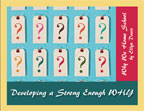 In the twenty-plus years I've homeschooled, I've spoken with thousands of other homeschooling parents and I've discovered that most problems with home schooling tend to occur because parents get hung up over the HOWs of home schooling. And the reason is, they don't have a strong enough WHY.
In Christian jargon, we might call the WHY a conviction and we could say that their home schooling efforts became a struggle because their conviction about home school ing was unclear or wavering.
Let's be realistic. Home schooling is not for everyone. Home schooling is a massive, full-time commitment, primarily for Mom. Done well, it requires a total reorientation of your life, not just four or five hours of your day.
This e-book will help you create a strong enough WHY about home schooling to propel you through any problems of HOW. You can read it HERE.