Turning Hearts: What Home Schooling Means to Me!

View past ejournals HERE>>

Why did we choose to home school our children?

Over the years, as I have been asked this question, I've usually spouted off reasons such as: "We want the freedom to select teaching materials that reinforce our religious beliefs and moral standards. We want to provide the academic superiority of a one-on-one teaching situation. We want the ability to monitor our children's socialization experiences. We want to tailor the course of study to the individual. We want the flexibility to create more family time."

These are the reasons I clung to as I tried to convince our family, friends and even curious strangers that we were not really crazy for keeping our children out of that traditional and highly revered American institution—the public school.

I, oh so seriously, would list these reasons and add a few statistics and stories about the success of home schooling so that my decision sounded very rational and well-informed.

But, when I'm perfectly honest with myself, those are just secondary reasons why I chose to teach our children at home. The real reasons are matters of the heart.

Home schooling was and still is attractive to me in part because of the images it evokes: children snuggling on the couch as I teach them to read; little boys' faces alight with excitement as they assemble model rockets; my son absorbed in a book while lying on the back of his pony; cross-country trips in the station wagon learning about the Oregon Trail; acting out the battle of Yorktown with boys who have muskets slung over their shoulders; twilight adventures collecting lightning bugs; the pride in a child's voice as he says, "Look how well I wrote these letters!"
To me, home schooling speaks of close family relationships, highly valued home and family life; happy children who love learning; meaningful traditions; simplicity; nurturing, mentoring relationships; restoration of excellence; freedom to pursue individual interests; entrepreneurship; recapturing meaning and purpose to life; and discovering one's destiny.

After over twenty years, our home schooling journey is completed, because our youngest child is now 19 years old. During the past twenty or so years we have seen a profound shift in home schooling as well as in our culture at large.

We grew up in an era when there were very few latch-key kids, where neighborhoods were fairly safe because you knew all your neighbors and they shared many of your same values, and where families were far less stressed and far more stable. In other words, we grew up in homes where there were parents present most of the time we were home.

But we are seeing a whole new generation of parents embarking on the home schooling adventure who don't come from that base of home and family.

Many of you come from homes that were filled with tension or with various forms of dysfunction. Your image of a father may be a busy, negative, pressuring, authority figure, and your image of a mother may be a distant, distracted, but somewhat nurturing career woman. Or perhaps you don't have any strong images of a particular parental role because you come from a broken home.

The other difference between your upbringing and ours is that your lives were lived primarily in a series of institutions: daycare, school, after-school care, church, recreation centers. As a result, you may be not only disconnected from a sense of real family, but are also disconnected from a sense of meaning and purpose in this life.

A large reason home schooling is so attractive to your generation is that it carries with it the promise of providing the family-oriented feelings, experiences, and identity shaping you missed as children.

But what we all have in common is the desire to make right some wrong in the upbringing of children—not just for ourselves, but so that our children can have the type of home life we believe is possible, but may never have experienced.

We all long to restore something that has been lost. In this case what has been lost is the heart of the parents for their children and the heart of the children for their parents. We home school because we want to reconnect to multigenerational values, to relationships, and to a sense of destiny.

So, in the end, no matter what the generation, teaching our children at home has little to do with academics or with shielding them from secular influences. It has a great deal to do with our desire to turn both our own hearts and theirs. And we turn hearts not by the pushing, demanding, shaming, or competition of an institutional setting, but through the drawing out of true identity in an intimate, open, trusting, emotionally safe, relational environment that we try to create in our own homes.
ELLYN DAVIS is a mother of four and has been homeschooling for over 20
years. She is the author of the modern classics, Going Home to School and I Saw the Angel in the Marble.
Until next time....

Any article appearing on this website may be copied or forwarded electronically provided that proper credit is given and that the article is not substantively modified. No article may appear in whole or in part in a publication sold for profit or as part of any commercial endeavor without the written consent of Home School Marketplace.

© Copyright 2006. Home School Marketplace, 1053 Eldridge Loop, Crossville, TN 38571.

Be sure to sign up for our ejournal! Sign up below.

View past ejournals HERE>>


Home Schooling Resources
I Saw the Angel in the Marble

With over 4,000 copies sold in just a few months, I Saw the Angel in the Marble is becoming a home schooling best seller!
This book represents the best of 15 years of Elijah Company articles. Find our more about it HERE>>


Davis Seminar Set (8 CDs)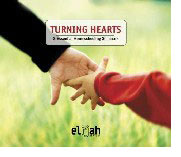 The Best of Chris and Ellyn Davis, this set contains seminars given by Chris and Ellyn Davis of The Elijah Company at home schooling conventions. The set contains all of the favorites that home schoolers ask for over and over. People have told us this set of CDs changed their lives. Find out more about them HERE>>


Angel in the Marble/ Davis Seminars Set
Order a combination of I Saw the Angel in the Marble and the Davis Seminars CDs HERE>>

From Home School to Home Business (14 CD Set)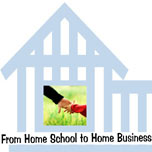 If you missed one of our From Home School to Home Business Conferences, you missed a great time.People who attended tell us that it changed their lives—not only in the area of home schooling, but also in the area of creating their own sources of home income.This set is huge and filled with useful and encouraging information about how to be successful at home schooling and at home business! Find out more about this life-changing set of CDs HERE>>

Building the Business of Your Dreams (8 CD Set)

Here is just the business portion of the From Home School to Home Business Seminar, so have developed a set of the business CDs from that set. It contains 8 CDs and includes sessions on The Entrepreneurial Mind, Multiple Streams of Home Income, Discovering Your Ideal Life and Ideal Business (2 CDs) , Developing a Business Plan (2 CDs), and The Importance of Business Relationships. Plus, there is a very important and insightful interview with Mike Bickel and Bob Frazier of The Joseph Company on how Christians who start their own businesses can be part of Redeeming the Marketplace. Find out more about this life-changing set of CDs HERE>>
Voice your opinion !
I home schooled my three boys for their whole schooling experience, so I know what home schooling means to me.

But I wasn't sure what home schooling means to all the other parents who are educating their children at home.
Then I remembered a great book I read recently called, The Wisdom of Crowds, by James Surowiecki.
He makes a strong case that when you ask a crowd of people to answer a specific question... the answer they come up with is often better than what even the smartest person in the group could come up with on their own.
Call it the collective wisdom of people.
And that's when I got a crazy idea. What if I surveyed as many home schoolers as I could to find out what home schooling means to them?

I'd really like you to be a part of this survey, so please go RIGHT NOW and tell me what home schooling means to you!
WHAT HOME SCHOOLING
MEANS TO ME SURVEY
The Pride Financial Network Stock and Options Home Study Program
I keep encouraging you to at least check this program out because of the time critical issue mentioned below and also because I know it works. For a limited time, Chris Verhaegh is offering his home study program at a special price and with a special extended guarantee. Find out more about it HERE>>

If you've ever thought about learning to invest in the stock market, do it now. Find out why this is TIME CRITICAL HERE>> Since I wrote that letter, the VIX has gotten closer and closer to an ideal set-up. In fact, on his last Pride Network training call, Chris told us that it's looking like we're getting close to a great VIX trade.



Internet Marketing Super Conference Carl Galletti is a friend of mine and for the last eight years he has hosted one of the best internet marketing conferences around. Believe me, I've been to a lot of internet marketing conferences, and there are only two or three I would ever recommend. The Internet Marketing Super Conference is one of them.

It will be four days of sessions with the top internet marketers in the world who will be sharing their cutting-edge strategies for creating wealth by developing your own on-line business.

I've studied under many of the speakers who will be at this conference and they've taught me everything from how to develop newsletters like this one, to how to create websites that sell, to how to put audio on my websites, to how to make money with Google adsense, and more.

I love internet marketing because it is something even I can do--and I get to do it in my pajamas! So join me for four days that could be a turning point in your life and your family's income. Find out more about it here.

Even if you're not sure you will be going, sign up for the teleconferences (they're FREE) and contain great information about the many ways to earn money on the internet. Sign up HERE>>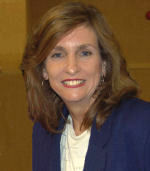 Rhea's Entrepreneur Days. I've known Rhea Perry for over ten years and seen her heart for helping home school families develop an entrepreneurial mindset and start their own family businesses. She also is very concerned that teens are trained to become entrepreneurs.

So for the last five or six years she has held "Entrepreneur Days" where she brings together leaders in different businesses and lets them share their secrets.

If you:
....are facing downsizing and are looking for a way to create income
....desire to work for yourself instead of someone else
....want to train your children to own their own business so they can become financially free
then this is the place to go! Find out more about it here.
Special Sale Items

Notebooking! Yes! You CAN Be a Binder Queen! Cindy Rushton is the "queen" of education through notebooking and uses notebooking for EVERYTHING! In this resource, she teaches you how to create "notebooks" around each course of study, whether you're working with a toddler or a high-schooler, pouring out all her ideas and tips for heling your children deepen their studies and document learning all along the way. Cindy addresses many of the tough questions that many of us face in a way that will make it easy to for you to apply these ideas TODAY!. Special offer: 30% off! This is the 2005 version that normally sells for $20, but you can get it now for $14.
30% off WIN books

We have the following WIN books available: WIN B: The Seven Sentence Story; Comprehensive Story Writing; The Reluctant Writer;
Writing Man 1 & 2; WIN Twin; and Expository Writing Handbook.

For more information and to place an order, FIND OUT MORE HERE>>