Also see our ejournal about Nature Notebooking. View ejournalsHERE>>

Nature Walks
by Ellyn Davis



When home schooling our children, we have the opportunity to teach in an entirely different way than in a regular school setting. So when we teach our children science, we have the whole world as our classroom. "Nature walks" are probably the best way to become familiar with the natural world. For those of you to whom this is an alien concept, here are some suggestions and explanations.
Taking a nature walk simply means you are going to place yourself and your children in the context of living, breathing plants and animals. You are going to interact with them first-hand rather than through books or in a laboratory.



You don't have to have a National Park handy to take a nature walk. This can be done in your backyard, in your city park, or in a neighbor's field. If your city has a nature center, there will often be a pre-designed nature trail you can walk. However, the trails at nature centers are usually so overused that there is little left to see. If at all possible, find an area that has both open spaces and woods and is near water. Animals have three basic needs—food, water, and shelter—so if you can find an area with all three, you are more likely to see a variety of wildlife.

Getting Started

Here are some basic guidelines to taking your children on a nature walk.

1. Prepare beforehand. Find books about the different plants and animals in your area and have some idea of what you will look for. It is better for the children if the first few nature walks actually turn up something interesting, so plan the walk in an area and at a time when the wildlife you want to see will be observable. For example, pick a few common birds, a few common plants, and a few common insects that you are almost guaranteed to see and make them the object of your first few walks. You can prepare the children beforehand with sheets to color (from Field Guide Coloring Books, shown in right hand column), with bird songs to listen to, and with field guides to look at.

An inspiring book to read beforehand (you can even read aloud to your children) is Naming Nature. The author set out to make the acquaintance of her natural neighborhood. She realized that if she learned just the most common plants, birds, and animals around her, she would probably recognize most of what she saw. So she learned one name at a time, a few names a week, for a year. Naming Nature chronicles her year of naming things and is a wonderful guide for amateur naturalists.

Other very helpful books are The National Audubon Society Regional Field Guides (see right hand column). These are the only books that take you habitat-by-habitat (sandy beach, lake and pond, swamp, etc.) in a particular region and tell you what to look for and listen for, and how to find both plants and animals in each different habitat. With these guides you can take a nature walk anyplace in the United States.
If you live in the city, Peterson's First Guide to Urban Wildlife is very helpful because it covers all the creatures a city child is likely to see.
2. Make it enjoyable. If you and your children are not used to spending a lot of time outdoors, you must prepare beforehand so that it will be a pleasant experience. Pick a time of day when the temperature is comfortable and no one is tired or hungry. Wear the proper shoes and clothes; put on insect repellent and sunscreen; perhaps take drinks and a snack. Start with short excursions of 15 to 20 minutes. The times can be lengthened as interest builds.
3. Invest in the tools of the trade. As finances allow, begin acquiring the following: A pair of lightweight binoculars, a hand lens, a few pocket field guides, stout walking sticks for probing in holes and under rocks and logs, a small field notebook, and something to hold treasures your children may find. If you want to encourage your children to keep a nature journal, have the supplies on hand: a blank journal, pens, colored pencils or markers, etc.

4. Agree beforehand on the behavior you expect. Nothing is more frustrating than having a unique "nature moment" spoiled by a loud "Hey! Look at that!" Agree beforehand on the behavior you expect: no loud noises, no running ahead or hanging behind, no damage to the landscape, etc. It is also helpful to develop hand signals for "Gather around," "Look at that," "Go this way," "Stop here," and other frequent communication you may have during your walks.
Make sure the children understand basic safety rules such as never sticking their hands into a hole or brush pile without first probing with a stick, never entering water without your permission, and so forth. Also be sure they can recognize any poisonous plants (particularly poison ivy), snakes, or insects they might encounter.
5. Gradually increase the level of difficulty. As children become used to nature walks, you can demand longer periods of silent attention, you can take more lengthy excursions, you can go out in uncomfortable weather, etc. A wonderful book that begins with simple observation techniques and gradually introduces advanced observation, tracking, and survival skills is Tom Brown's Field Guide to Nature and Survival for Children.
Enjoy your nature walks!
Also see our ejournal about Nature Notebooking. View ejournalsHERE>>


Top Nature Resources

Here are my top picks for nature study. The list continues in the right hand column.

1. Rather than teaching science from a textbook, why not let each child keep a nature journal? The Country Diary of an Edwardian Lady is a wonderful example of how nature, art, literature, and history can be interwoven. In 1906 Edith Holden began a nature journal in which she recorded and illustrated what she saw month by month during walks in the English countryside. She began each month's entry with brief historical explanations of events associated with that month. The rest of each month's entry consisted of notes of what she saw on her frequent walks interspersed with drawings of selective wildlife and plants. She also included poems and famous quota tions about the month or about the things she saw. Her watercolor illustrations are exquisite and her Victorian penmanship is delightful.



2. Keeping a Nature Journal is the nature journaling "how-to" book we have been wishing for. It begins by explaining the equipment you will need and giving some simple and encouraging sketching lessons. Then it gets to the best parts—many, many pages with samples of journaling styles, generously interspersed with tips on different ways to develop a nature journal, plus ideas for journaling in each season of the year. A beautifully done, very special book that will make you long to start your own nature journal.



3. Pets in A Jar is our all-time favorite nature book. It teaches you how to find, catch, and keep many small animals such as butterflies and moths, earthworms, water bugs, hydras, toads, newts, pond snails, crickets, tadpoles, praying mantises, and more. For ages 9 and up and extremely useful to mothers whose children keep bringing home "critters." If you intend to study animals in a hands-on way, this is the book to get. A "must have" for young naturalists. All ages.



4. Fun with Nature and More Fun With Nature are really neat hardcover "take- along guides" to exploring the outdoors that cover the most common bugs, reptiles, amphibians, small animals,and trees, with full color illustrations of what it looks like, what it eats, and where to find it. Filled with fascinating facts & activities for ages 6 - 12.

5. Nature Log for Kids can be the first step to keeping a nature journal. A colorful, spiral-bound 5" x 7" book that guides kids to record their nature observations. Pages have ruled spaces at the top to enter "What I Saw," "Where I Saw It," & "Observations" and a blank lower half labeled "It Looked Like This" for sketches. Interspersed between these log pages are blank pages for photos, clippings, pressed leaves, etc.



6. Audubon Society Pocket Guides. We like pocket guides best for ages 8 and under because they have color photographs instead of drawings, their compact size (4" x 6") appeals to children, and they cover only things a child is likely to see. Each guide is about 200 pages with each left side page a color photograph and each right side page a brief explanation. Get as many of these as your budget allows.
Familiar Animal Tracks
Familiar Birds, East of the Rockies
Familiar Birds, West of the Rockies
Familiar Songbirds & Backyard Birds, East
Familiar Birds of Sea and Shore
Familiar Birds of Prey
Familiar Birds of Lakes and Rivers
Familiar Butterflies
Familiar Clouds and Storms
Familiar Insects and Spiders
Familiar Mammals
Familiar Mushrooms
Familiar Reptiles and Amphibians
Familiar Rocks and Minerals
Familiar Seashells
Familiar Trees, Eastern
Familiar Trees, Western
Familiar Wildflowers, Eastern
Familiar Wildflowers, Western

Top Nature Study Resources is continued in the next column.

Any article appearing on this website may be copied or forwarded electronically provided that proper credit is given and that the article is not substantively modified. No article may appear in whole or in part in a publication sold for profit or as part of any commercial endeavor without the written consent of Home School Marketplace.

© Copyright 2006. Home School Marketplace, 1053 Eldridge Loop, Crossville, TN 38571.
Home School Resources

Notebooking! Yes! You CAN Be a Binder Queen! Nature notebooks are an ideal way to study science and Cindy Rushton is the "queen" of education through notebooking. She uses notebooking for EVERYTHING! In this resource, she teaches you how to create "notebooks" around each course of study, whether you're working with a toddler or a high-schooler, pouring out all her ideas and tips for heling your children deepen their studies and document learning all along the way. Cindy addresses many of the tough questions that many of us face in a way that will make it easy to for you to apply these ideas TODAY!. Special offer: 30% off! This is the 2005 version that normally sells for $20, but you can get it now for $14.


Top Nature Resources, continued



7. Peterson First Guides. These are the only non-Audubon guides we recommend, because they cover areas of animal life not found in the Audubon pocket guides. Peterson First Guide to Urban Wildlife covers the city wild creatures a child is likely to see. Peterson First Guide to Caterpillars is the only children's guide I know of that covers caterpillars.



8. Audubon Society Field Guides are the BIG, comprehensive field guides (5" x 8" x 1½" thick) with flexi-vinyl covers. Start with the ones on the wildlife your children are most interested in and gradually build up your collection of all of them.
Birds, Eastern
Birds, Western
Butterflies
Fishes, Whales, Dolphins
Fossils
Insects & Spiders
Mammals
Mushrooms
Reptiles & Amphibians
The Night Sky
Rocks and Minerals
Seashells
Seashore Creatures
Trees, Eastern
Trees, Western
Tropical Marine Fishes
Weather
Wildflowers, East
Wildflowers, West



9. Reader's Digest Guide to North American Wildlife covers the most common plants, animals, insects, and sea life in North America. A one-stop nature study resource.



10. National Audubon Society Regional Field Guides. The animals, plants, and natural
environments of different regions of the United States are fully described in these nifty field guides. Each guide contains more than 1,000 accounts of local animal and plant species; clear explanations of each region's natural history, climate, and night sky; information on all the best parks, preserves, forest, and sanctuaries; and nearly 1,500 color illustrations, photographs, maps, diagrams, and drawings. These are wonderful alternatives to buying separate field guides for birds, trees, wildflowers, night sky, etc.
Field Guide to the Southeastern States (Alabama, Arkansas, Georgia, Kentucky, North Carolina, South Carolina, Tennessee)
Field Guide to the Southwestern States (Arizona, Nevada, New Mexico, Utah)
Field Guide to New England (Connecticut, Maine, Massachusetts, New Hampshire, Rhode Island, Vermont)
Field Guide to the Mid-Atlantic States (New York, Pennsylvania, New Jersey, Maryland, Delaware, West Virginia, Virginia)
Field Guide to the Pacific Northwest (Oregon, Washington)
Field Guide to the Rocky Mountain States (Idaho, Montana, Wyoming, Colorado)
Field Guide to California
Field Guide to Florida



11. Field Guide Coloring Books. Our children have made their own field guides by cutting and pasting birds, wildflowers, trees, and other wildlife from these coloring books into their nature journals.There are probably 50 (+) or so line drawings of reptiles, birds, etc. based on Peterson's Field Guides, each with an interesting explanation. Your child can color in each drawing after finding its picture somewhere in the book. The diagrams are detailed enough for older kids as well as little ones probably starting with age 5 or so. This book also has pages of colored stickers for extra fun and observation. This is absolutely the best book of its kind.
Birds Color-In Book
Butterflies Color-In Book
Dinosaurs Color-In Book
Mammals Color-In Book
Reptiles and Amphibians Color-In Book
Seashores Color-In Book
Shells Color-In Book
Wildflowers Color-In Book



12. Tom Brown's Field Guide to Nature and Survival for Children was written by the famous tracker and wilderness survival expert Tom Brown. This is a fascinating book that the whole family will enjoy reading.

Also see our ejournal about Nature Notebooking. View ejournalsHERE>>


Other Homeschooling Resources to Enjoy
Davis Seminar Set (8 CDs)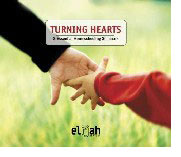 The Best of Chris and Ellyn Davis, this set contains seminars given by Chris and Ellyn Davis of The Elijah Company at home schooling conventions. The set contains all of the favorites that home schoolers ask for over and over.
People have told us this set of CDs changed their lives. Find out more about them HERE>>
I Saw the Angel in the Marble

With over 4,000 copies sold in just a few months, I Saw the Angel in the Marble is becoming a home schooling best seller!
This book represents the best of 15 years of Elijah Company articles. Find our more about it HERE>>

Angel in the Marble/
Davis Seminars Set
Order a combination of I Saw the Angel in the Marble and the Davis Seminars CDs HERE>>

Be sure to sign up for our ejournal!
Sign up below.
View past ejournals HERE>>